2nd defendant pleads guilty in 2018 hate crime in Washington
Courts and the Judiciary
A second defendant has pleaded guilty in federal court to a hate crime and making false statements in connection with a 2018 racially-motivated assault in the Seattle area.

U.S. Attorney Nick Brown said Jason DeSimas, 45, of Tacoma, Washington, is one of four men from across the Pacific Northwest being prosecuted for punching and kicking a Black man at a bar in Lynnwood, Washington.

U.S. District Judge Richard A. Jones scheduled sentencing for July 8.

According to the plea agreement, DeSimas was a prospective member of a white supremacist group. DeSimas believed that he and his group could go into bars and initiate fights, so that the rest of the members of the group could join in.

On Dec. 8, 2018, the men went to a bar in Lynnwood, Washington and assaulted a Black man who was working as a DJ. The group also assaulted two other men who came to the DJ's aid. The attackers shouted racial slurs and made Nazi salutes during the assault.

DeSimas also admitted making false statements to the FBI during the investigation of the case.

Under terms of the plea agreement, both sides will recommend a 37-month prison term. The judge is not bound by the recommendation.

Daniel Delbert Dorson, 24, of Corvallis, Oregon, has already pleaded guilty in the case and is scheduled for sentencing Aug. 19. Jason Stanley, 44, of Boise, Idaho, and Randy Smith, 39, of Eugene, Oregon, are also charged in the case and are in custody awaiting trial.
Related listings
Courts and the Judiciary

03/29/2022

A state court judge said environmental groups may proceed with a lawsuit seeking to halt expansion of a cattle farm in northeast Iowa near a prized trout stream.Judge Michael Huppert on Monday ruled against the Iowa Department of Natural Resources, w...

Courts and the Judiciary

03/23/2022

A former Port Angeles naturopathic physician was sentenced to eight months in prison and one year supervised release after being found guilty of selling products he claimed could prevent numerous serious diseases, including COVID-19.Richard Marschall...

Courts and the Judiciary

06/16/2021

British lawyer Karim Khan was sworn in Wednesday as the new chief prosecutor for the International Criminal Court, pledging to reach out to nations that are not members of the court in his quest to end impunity for atrocities and to try to hold trial...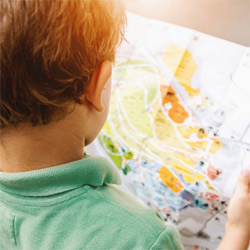 New York Commercial Litigation Law Firm - Woods Lonergan PLLC
Founded in 1993 by Managing Partner James F. Woods, Woods Lonergan PLLC has built a strong reputation as a resourceful and industrious firm that provides clients with clear, concise, and straightforward answers to their most challenging legal issues. Partner Lawrence R. Lonergan, who joined the firm in 2008, has been a friend and colleague to Mr. Woods for over 40 years and shares the same business philosophy. Woods Lonergan PLLC's collective experience and expertise enables the firm to expeditiously and effectively analyze the increasing challenges clients face in an evolving business and legal world, in many instances, avoiding unnecessary time and expense to our clients. Our mission is simple: provide cutting-edge expertise and sound advice in select areas of the law for corporate and business clients. We thrive on providing each client with personalized attention, forceful representation, and a collaborative team effort that embraces collective knowledge.