Ex-Trump lawyer Michael Cohen back in federal prison
Courts and the Judiciary
President Donald Trump's former personal lawyer and fixer, Michael Cohen, was returned to federal prison Thursday, after balking at certain conditions of the home confinement he was granted because of the coronavirus pandemic.

Records obtained by The Associated Press said Cohen was ordered into custody after he "failed to agree to the terms of Federal Location Monitoring" in Manhattan.

But Cohen's attorneys disputed that, saying Cohen took issue with a condition of his home confinement that forbid him from speaking with the media and publishing a tell-all book he began working on in federal prison. The rules also prohibited him from "posting on social media," the records show.

"The purpose is to avoid glamorizing or bringing publicity to your status as a sentenced inmate serving a custodial term in the community," the document says.

Cohen has written a tell-all book that he had been preparing to publish about his time working for the Trump Organization, his lawyers said.

"Cohen was sure this was written just for him," his attorney, Jeffrey Levine, said of the home confinement conditions. "I've never seen anything like this."

A Justice Department official pushed back on that characterization and said Cohen had refused to accept the terms of home confinement, specifically that he submit to wearing an ankle monitor. The official could not discuss the matter publicly and spoke to AP on condition of anonymity.

Cohen legal adviser Lanny Davis called that "completely false," adding that "at no time did Michael ever object to the ankle bracelet."

Cohen later agreed to accept all of the requirements of home confinement but was taken into custody nevertheless, Davis said. "He stands willing to sign the entire document if that's what it takes" to be released.
Related listings
Courts and the Judiciary

07/02/2020

The biggest cases of the Supreme Court term so far have a surprising common thread. On a court with five Republican appointees, the liberal justices have been in the majority in rulings that make workplace discrimination against gay and transgender p...

Courts and the Judiciary

06/21/2020

The state Health Department's effort to shut down a large auto show in central Pennsylvania over claims it represents a risk to the public will be the subject of an emergency hearing, a state court said late Wednesday.The order from Commonwealt...

Courts and the Judiciary

06/18/2020

The Trump administration has asked the U.S. Supreme Court to revive a permit program that would allow the disputed Keystone XL pipeline and other new oil and gas pipelines to cross waterways with little review.Earlier this year, a Montana judge suspe...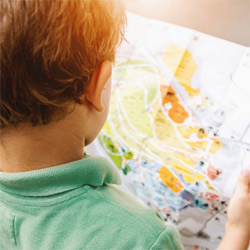 New York Commercial Litigation Law Firm - Woods Lonergan PLLC
Founded in 1993 by Managing Partner James F. Woods, Woods Lonergan PLLC has built a strong reputation as a resourceful and industrious firm that provides clients with clear, concise, and straightforward answers to their most challenging legal issues. Partner Lawrence R. Lonergan, who joined the firm in 2008, has been a friend and colleague to Mr. Woods for over 40 years and shares the same business philosophy. Woods Lonergan PLLC's collective experience and expertise enables the firm to expeditiously and effectively analyze the increasing challenges clients face in an evolving business and legal world, in many instances, avoiding unnecessary time and expense to our clients. Our mission is simple: provide cutting-edge expertise and sound advice in select areas of the law for corporate and business clients. We thrive on providing each client with personalized attention, forceful representation, and a collaborative team effort that embraces collective knowledge.