Federal Judge rules California assault weapons ban unconstitutional
Courts and the Judiciary
A federal judge who previously overturned California's three-decade-old ban on assault weapons did it again on Thursday, ruling that the state's attempts to prohibit sales of semiautomatic guns violates the constitutional right to bear arms.

U.S. District Judge Roger Benitez of San Diego conceded that powerful weapons like AR-15 rifles are commonly used by criminals, but said the guns are importantly also owned by people who obey the law and feel they need firearms to protect themselves.

"The State of California posits that its 'assault weapon' ban, the law challenged here, promotes an important public interest of disarming some mass shooters even though it makes criminals of law-abiding residents who insist on acquiring these firearms for self-defense," Benitez wrote. "Nevertheless, more than that is required to uphold a ban."

The judge's ruling is nearly identical to a 2021 decision in which he called California's ban on assault weapons a "failed experiment." Benitez has has repeatedly struck down multiple California firearms laws. Just last month, he ruled the state cannot ban gun owners from having detachable magazines that hold more than 10 rounds.

Benitez's latest decision would overturn multiple state statutes related to assault weapons. The judge gave the state 10 days to seek a stay on the ruling as part of an appeal to the U.S. 9th Circuit Court of Appeals.

California Attorney General Rob Bonta said his office had already filed a notice of appeal.

"Weapons of war have no place on California's streets," Bonta said in a statement Thursday. "This has been state law in California for decades, and we will continue to fight for our authority to keep our citizens safe from firearms that cause mass casualties. In the meantime, assault weapons remain unlawful for purchase, transfer, or possession in California."

John Dillon, an attorney for the plaintiffs who sued to overturn the law, cheered the judge's ruling.
Related listings
Courts and the Judiciary

09/12/2023

House Speaker Kevin McCarthy is a man who stays in motion — enthusiastically greeting tourists at the Capitol, dashing overseas last week to the G7 summit of industrial world leaders, and raising funds back home to elect fellow Republicans to t...

Courts and the Judiciary

09/06/2023

After a visit to a warehouse where Hawaiian Electric Company is housing power poles and electrical equipment that may be key to the investigation of last month's devastating fires on Maui, lawyers for Lahaina residents and business owners told ...

Courts and the Judiciary

08/22/2023

As the Biden administration makes billions of dollars available to remove millions of dangerous lead pipes that can contaminate drinking water and damage brain development in children, some states are turning down funds.Washington, Oregon, Maine and ...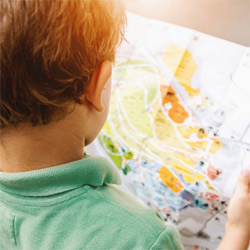 New York Commercial Litigation Law Firm - Woods Lonergan PLLC
Founded in 1993 by Managing Partner James F. Woods, Woods Lonergan PLLC has built a strong reputation as a resourceful and industrious firm that provides clients with clear, concise, and straightforward answers to their most challenging legal issues. Partner Lawrence R. Lonergan, who joined the firm in 2008, has been a friend and colleague to Mr. Woods for over 40 years and shares the same business philosophy. Woods Lonergan PLLC's collective experience and expertise enables the firm to expeditiously and effectively analyze the increasing challenges clients face in an evolving business and legal world, in many instances, avoiding unnecessary time and expense to our clients. Our mission is simple: provide cutting-edge expertise and sound advice in select areas of the law for corporate and business clients. We thrive on providing each client with personalized attention, forceful representation, and a collaborative team effort that embraces collective knowledge.