Idaho Supreme Court won't reconsider death row clemency case
Courts and the Judiciary
The Idaho Supreme Court says it will not reconsider the clemency case of a terminally ill man who is facing execution for his role in the 1985 slayings of two gold prospectors near McCall.

The high court made the decision Friday in Gerald Ross Pizzuto Jr.'s case. The decision means the state remains free to seek a death warrant for Pizzuto. Once issued, the warrant would set Pizzuto's execution by lethal injection in the next 30 days.

Deborah A. Czuba, the head of the Federal Defender Services of Idaho's capital case unit, said in a prepared statement that the Idaho Supreme Court decision was disappointing.

"There is still time for Gov. Brad Little to accept the recommendation of his parole commissioners and let Mr. Pizzuto die a natural death in prison," Czuba said. "If not, our hope is that the State will have enough grace to wait at least until after the Thanksgiving and Christmas season before making Department of Correction employees participate in a needless and traumatizing execution during the holidays."

Pizzuto has spent more than three decades on death row and was originally scheduled to be put to death in June of 2021. He asked for clemency last year because he has terminal bladder cancer, heart disease, diabetes and decreased intellectual function.

The Idaho Commission of Pardons and Parole voted 4-3 to recommend that his sentence be changed to life in prison, citing the torture and abuse he experienced as a child and his health problems. But Idaho Gov. Brad Little rejected the recommendation, noting the brutal nature of Pizzuto's crimes and pointing out that the slayings occurred shortly after Pizzuto was released from prison after serving time for rape.

Pizzuto's attorneys appealed the matter to the Idaho Supreme Court, contending that the governor lacked the authority to reject the commission's recommendation. But the high court ruled in August that the governor's decision to overrule the recommendation was legal.
Related listings
Courts and the Judiciary

10/29/2022

A Washington city's dress code ordinance saying bikini baristas must cover their bodies at work has been ruled unconstitutional by a federal court.The decision in a partial summary judgment this week comes after a lengthy legal battle between b...

Courts and the Judiciary

10/20/2022

A legal loophole in Idaho that allows parents of teens to nullify child custody agreements by arranging child marriages will remain in effect, under a ruling from the state Supreme Court on Tuesday.In a split decision, the high court declined to deci...

Courts and the Judiciary

09/26/2022

A federal judge has refused to dismiss a lawsuit against Democratic Gov. John Carney over Delaware's requirement for political balance on its courts.Friday's ruling is the latest in a long-running legal battle over a "major-party&rd...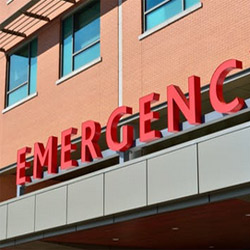 New Rochelle, New York Personal Injury Lawyers
If you or a loved one has been injured in an accident, contact Kommer, Bave & Ollman, LLP, in New Rochelle, New York, immediately. We can answer all your questions and work with you to determine if you have the grounds for a personal injury lawsuit. The attorneys at our firm are determined to resolve even the most difficult of cases. We will work closely with you to determine the best course of action to get your claim or case resolved in the most efficient way possible. We will fight for your right to compensation! No one should have to suffer a financial burden from the result of another person's carelessness. The attorneys at Kommer, Bave & Ollman, LLP will aggressively fight to ensure that justice is served on your behalf.