Judge halts further vote certification; Gov. Wolf appeals
Courts and the Judiciary
A Pennsylvania appeals court judge ordered state officials on Wednesday to halt any further steps toward certifying election results, a day after Gov. Tom Wolf said he had certified Democrat Joe Biden as the winner of the presidential election in Pennsylvania.

Wolf's administration quickly asked the state Supreme Court to block the ruling from taking effect, saying there was no "conceivable justification" for it.

"Since the birth of our nation nearly 250 years ago, no court has ever issued an order purporting to interfere with a state's ascertainment of its presidential electors ? until today," the administration said in its motion.

Commonwealth Court Judge Patricia McCullough, a Republican, had issued the order and set a hearing for Friday, but canceled it amid the appeal. It wasn't immediately clear if she intended to hold up the certification of state and local contests on the ballot or interrupt the scheduled Dec. 14 meeting of the state's 20 electors.

Republican U.S. Rep. Mike Kelly and others filed suit Saturday to challenge approximately 2.5 million mail-in ballots that were predominantly cast by Democrats. They said the GOP-controlled state Legislature had failed to follow proper procedure when they voted last year to expand mail-in voting.

The state Supreme Court has twice this month overturned Republican challenges over election issues.
Related listings
Courts and the Judiciary

11/19/2020

A hearing on the Trump campaign's federal lawsuit seeking to prevent Pennsylvania officials from certifying the vote results was set to begin Tuesday after a judge denied the campaign's new lawyer's request for a delay.Rudy Giuliani...

Courts and the Judiciary

11/12/2020

A state court legal fight to stop the counting of mail ballots in the Las Vegas area has ended after the Nevada Supreme Court dismissed an appeal by the Donald Trump campaign and the state Republican party, at their request. The dismissal leaves two ...

Courts and the Judiciary

11/08/2020

Until six weeks ago, defenders of the Affordable Care Act could take comfort in some simple math. Five Supreme Court justices who had twice preserved the Obama-era health care law remained on the bench and seemed unlikely votes to dismantle it.But Ju...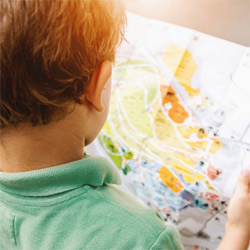 New York Commercial Litigation Law Firm - Woods Lonergan PLLC
Founded in 1993 by Managing Partner James F. Woods, Woods Lonergan PLLC has built a strong reputation as a resourceful and industrious firm that provides clients with clear, concise, and straightforward answers to their most challenging legal issues. Partner Lawrence R. Lonergan, who joined the firm in 2008, has been a friend and colleague to Mr. Woods for over 40 years and shares the same business philosophy. Woods Lonergan PLLC's collective experience and expertise enables the firm to expeditiously and effectively analyze the increasing challenges clients face in an evolving business and legal world, in many instances, avoiding unnecessary time and expense to our clients. Our mission is simple: provide cutting-edge expertise and sound advice in select areas of the law for corporate and business clients. We thrive on providing each client with personalized attention, forceful representation, and a collaborative team effort that embraces collective knowledge.