Kings coach Walton focused on team, not lawsuit
Courts and the Judiciary
Sacramento Kings first-year coach Luke Walton says he is focused on his team and not worried about a lawsuit accusing him of sexual assault.

Walton spoke publicly Friday at Kings media day for the first time since a former sportscaster filed a civil suit against him in April accusing him of the assault.

"I'm here to do my job and focus on the Kings," Walton said. "The rest will take care of itself."

Walton was hired by the Kings in April, soon after being fired following three seasons as coach of the Los Angeles Lakers. He was sued shortly after being hired by Kelli Tennant, a former host on Spectrum SportsNet LA, who accused him of sexually assaulting her in a hotel room in 2014 when he was an assistant with the Golden State Warriors and harassing her after that during his tenure with the Lakers.

The Kings and the NBA investigated the charges but took no action against Walton when "investigators determined that there was not a sufficient basis to support the allegations." Tennant did not participate in the investigation.

Walton still faces a civil suit but has said in a court filing that the allegations aren't backed up in facts. He said the suit is not a distraction to his job.

"My focus is on the Kings and what we're doing to get this group to the next level," he said.

Walton is trying to get the Kings back to the playoffs for the first time since 2006, the longest current postseason drought in the NBA. He takes over a young team featuring emerging stars like De'Aaron Fox, Buddy Hield and Marvin Bagley III.

The Kings hold their first practice Saturday before leaving next week for a trip to India, where they will play two exhibition games. That puts more emphasis on the early days of practice.
Related listings
Courts and the Judiciary

08/17/2019

A federal appeals court has expanded a lawsuit by minor league baseball players alleging they are being paid less than minimum wage.Players sued major league teams in February 2014, claiming most earn less than $7,500 annually in violation of several...

Courts and the Judiciary

08/13/2019

Mexico's Supreme Court has ordered the country's Health Department to set regulations complying with a law allowing medical use of marijuana and derivatives.The law took effect in June 2017 but has yet to be put into practice.The high cou...

Courts and the Judiciary

08/07/2019

The bodyguard of A$AP Rocky has told a Swedish court that the strange behavior and the "glossy" eyes of the man that the American rapper and his entourage are accused of assaulting in June alerted him that something was not right.Timothy Leon William...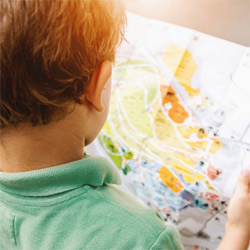 New York Commercial Litigation Law Firm - Woods Lonergan PLLC
Founded in 1993 by Managing Partner James F. Woods, Woods Lonergan PLLC has built a strong reputation as a resourceful and industrious firm that provides clients with clear, concise, and straightforward answers to their most challenging legal issues. Partner Lawrence R. Lonergan, who joined the firm in 2008, has been a friend and colleague to Mr. Woods for over 40 years and shares the same business philosophy. Woods Lonergan PLLC's collective experience and expertise enables the firm to expeditiously and effectively analyze the increasing challenges clients face in an evolving business and legal world, in many instances, avoiding unnecessary time and expense to our clients. Our mission is simple: provide cutting-edge expertise and sound advice in select areas of the law for corporate and business clients. We thrive on providing each client with personalized attention, forceful representation, and a collaborative team effort that embraces collective knowledge.