North Carolina Supreme Court throws 200th anniversary party
Courts and the Judiciary
North Carolina's highest court is holding a "legal party" to observe the anniversary of its first meeting 200 years ago this month.

The state Supreme Court scheduled a special session Monday in its downtown Raleigh courtroom to celebrate the court's bicentennial.

The General Assembly created the court in 1818 and appointed a chief justice and two judges. The court met the first time in January 1819.

The court was formalized permanently in the 1868 state constitution and now has seven justices, each elected in statewide elections to serve eight-year terms. The chief justice is also head of the state's judicial branch.

The bicentennial is the latest in recently observed anniversaries by the court system, including the 50th anniversary of the Court of Appeals in 2017.
Related listings
Courts and the Judiciary

12/26/2018

The trial of a prominent human rights lawyer began in northern China on Wednesday with about two dozen plainclothes officers stationed outside a courthouse and at least one supporter taken away by police.Reporters, foreign diplomats and supporters we...

Courts and the Judiciary

12/20/2018

The North Carolina law detailing a new voter photo identification requirement got challenged in court Wednesday mere moments after the Republican-led General Assembly completed the override of Democratic Gov. Roy Cooper's veto of the measure.Six vote...

Courts and the Judiciary

12/07/2018

Donald Trump's lawyer says he's confident the president's side will prevail in a lawsuit alleging that he used his charitable foundation to further his business and political interests.Trump's lawyer Alan Futerfas said a judge's decision to reject hi...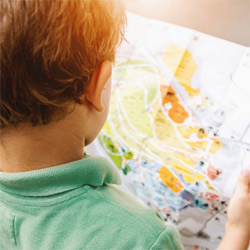 New York Commercial Litigation Law Firm - Woods Lonergan PLLC
Founded in 1993 by Managing Partner James F. Woods, Woods Lonergan PLLC has built a strong reputation as a resourceful and industrious firm that provides clients with clear, concise, and straightforward answers to their most challenging legal issues. Partner Lawrence R. Lonergan, who joined the firm in 2008, has been a friend and colleague to Mr. Woods for over 40 years and shares the same business philosophy. Woods Lonergan PLLC's collective experience and expertise enables the firm to expeditiously and effectively analyze the increasing challenges clients face in an evolving business and legal world, in many instances, avoiding unnecessary time and expense to our clients. Our mission is simple: provide cutting-edge expertise and sound advice in select areas of the law for corporate and business clients. We thrive on providing each client with personalized attention, forceful representation, and a collaborative team effort that embraces collective knowledge.