Ruling: Missed court date in Washington does not imply guilt
Courts and the Judiciary
The Washington state Supreme Court this month unanimously rejected the notion that a man who skipped his court date could be presented as evidence that he felt guilty about the original crime.

State Supreme Court justices agreed that criminalizing a single missed court date could disproportionately harm people of color, poor people or people without reliable transportation or scheduling conflicts due to child care or work, The Daily Herald reported.

The ruling came less than a year after the state Legislature revised the bail jumping law, which gives people more time to respond to a warrant. Samuel Slater, 27, had one unexcused absence in his case, which predated the new law.

Records show Slater was convicted of violating no-contact orders five times in five years, multiple driving offenses and domestic violence charges. He pleaded guilty in 2016 to assault in Washington state.

A judge ordered him not to have contact with the woman, who was not identified, but he showed up within a day of being let out of jail. He was charged in 2017 with alleged felony violation of a no-contact order and felony bail jumping after missing a court date later in the year.

Slater's attorney, Frederic Moll, asked for separate trials on the counts. Snohomish County Superior Court Judge Anita Farris, a former public defender, found that the charges could be tried together for "judicial economy reasons" and that they were cross-admissible, meaning one could be used to prove the other.

Judge Ellen Fair presided over the trial and agreed with Farris. State Court of Appeals judges also agreed.

During the trial, deputy prosecutor Adam Sturdivant repeatedly noted how the defendant missed his court date, asking: "If he didn't do it, why didn't he show up for trial call a year ago?"

Slater was found guilty on both counts and sentenced to more than two years in prison and a year of probation
Related listings
Courts and the Judiciary

04/17/2021

A federal judge has upheld a temporary admissions policy at Boston's elite exam high schools, ruling against a parents group that said in a lawsuit it discriminated against white students and those of Asian descent."This court finds and r...

Courts and the Judiciary

04/13/2021

The Mississippi Supreme Court heard arguments Wednesday in a lawsuit that's trying to block a voter-approved medical marijuana program by arguing that the the issue should not have been on the ballot.Arguments were not about marijuana. Instead,...

Courts and the Judiciary

04/01/2021

A federal judge refused Thursday to set bail for a Texas man who was wearing a T-shirt that said, "I Was There, Washington D.C., January 6, 2021," when he was arrested on charges he stormed the U.S. Capitol on Jan. 6.U.S. Judge Carl Nicho...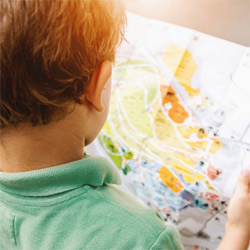 New York Commercial Litigation Law Firm - Woods Lonergan PLLC
Founded in 1993 by Managing Partner James F. Woods, Woods Lonergan PLLC has built a strong reputation as a resourceful and industrious firm that provides clients with clear, concise, and straightforward answers to their most challenging legal issues. Partner Lawrence R. Lonergan, who joined the firm in 2008, has been a friend and colleague to Mr. Woods for over 40 years and shares the same business philosophy. Woods Lonergan PLLC's collective experience and expertise enables the firm to expeditiously and effectively analyze the increasing challenges clients face in an evolving business and legal world, in many instances, avoiding unnecessary time and expense to our clients. Our mission is simple: provide cutting-edge expertise and sound advice in select areas of the law for corporate and business clients. We thrive on providing each client with personalized attention, forceful representation, and a collaborative team effort that embraces collective knowledge.