US revokes visa for International Court prosecutor Bensouda
Courts and the Judiciary
The prosecutor of the International Criminal Court said Friday that her U.S. visa has been revoked, in what appears to a crackdown on the global tribunal by the Trump administration.

In a statement confirming the revocation, Prosecutor Fatou Bensouda's office stressed that she "has an independent and impartial mandate" under the court's founding treaty, the Rome Statute.

"The Prosecutor and her office will continue to undertake that statutory duty with utmost commitment and professionalism, without fear or favor," the statement said.

Bensouda's office said the revocation of her visa shouldn't affect her travel to the U.S. for meetings, including regular briefings at the U.N. Security Council. The U.S. has never been a member of the ICC, a court of last resort that prosecutes grave crimes only when other nations are unwilling or unable to bring suspects to justice.

Bensouda is expected to brief the U.N. Security Council next month on her investigations in Libya.

U.N. spokesman Stephane Dujarric said: "We expect the United States to live up to the agreement to allow for the travel of ICC staff members to do their work here at the United Nations."

The State Department confirmed the measure against Bensouda.

"In this case, where Prosecutor Bensouda has publicly stated that her visa has been revoked, we confirm that the Prosecutor's visa to the United States has been revoked," the department said.

It declined to discuss other cases but said "the United States will take the necessary steps to protect its sovereignty and to protect our people from unjust investigation and prosecution by the International Criminal Court."

U.S. Secretary of State Mike Pompeo said last month that Washington would revoke or deny visas to ICC staff seeking to investigate alleged war crimes and other abuses committed by U.S. forces in Afghanistan or elsewhere and may do the same with those who seek action against Israel.

The ICC prosecutor has a pending request to look into possible war crimes in Afghanistan that may involve Americans. The Palestinians have also asked the court to bring cases against Israel.

Pompeo said in March that his move was necessary to prevent the court from infringing on U.S. sovereignty by prosecuting American forces or allies for torture or other war crimes.

Bensouda asked last year to open an investigation into allegations of war crimes committed by Afghan national security forces, Taliban and Haqqani network militants, as well as U.S. forces and intelligence officials in Afghanistan since May 2003.

The request says there's information that members of the U.S. military and intelligence agencies "committed acts of torture, cruel treatment, outrages upon personal dignity, rape and sexual violence against conflict-related detainees in Afghanistan and other locations, principally in the 2003-2004 period."

The United States has never been a member of the Hague-based court, even though the Clinton administration in 2000 signed the Rome Statute that created it. However, he had reservations about the scope of the court's jurisdiction and never submitted it for ratification to the Senate.
Related listings
Courts and the Judiciary

03/29/2019

An Australian appeals court on Friday dismissed a bullying case brought by an engineer who accused his former supervisor of repeatedly breaking wind toward him.The Victoria state Court of Appeal upheld a Supreme Court judge's ruling that even if engi...

Courts and the Judiciary

03/24/2019

The Supreme Court's conservative majority sounded wary Tuesday of allowing federal judges to determine when electoral maps are too partisan, despite strong evidence that the political parties drew districts to guarantee congressional election o...

Courts and the Judiciary

03/22/2019

The Supreme Court on Tuesday threw out a nearly $315 million judgment against Sudan stemming from the USS Cole bombing, saying Sudan hadn't properly been notified of the lawsuit.The justices ruled 8-1 that notice of the lawsuit should have been maile...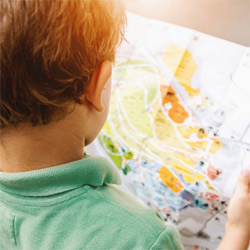 New York Commercial Litigation Law Firm - Woods Lonergan PLLC
Founded in 1993 by Managing Partner James F. Woods, Woods Lonergan PLLC has built a strong reputation as a resourceful and industrious firm that provides clients with clear, concise, and straightforward answers to their most challenging legal issues. Partner Lawrence R. Lonergan, who joined the firm in 2008, has been a friend and colleague to Mr. Woods for over 40 years and shares the same business philosophy. Woods Lonergan PLLC's collective experience and expertise enables the firm to expeditiously and effectively analyze the increasing challenges clients face in an evolving business and legal world, in many instances, avoiding unnecessary time and expense to our clients. Our mission is simple: provide cutting-edge expertise and sound advice in select areas of the law for corporate and business clients. We thrive on providing each client with personalized attention, forceful representation, and a collaborative team effort that embraces collective knowledge.