N Carolina court: State retirees should pay health premiums
Law Journals
A North Carolina appeals court is throwing out a judge's ruling that a former Supreme Court chief justice and other retired state government workers can't be forced to pay part of their health insurance premiums.

A state Court of Appeals ruled Tuesday the retirees don't have a contract preventing them from contributing to their coverage. A three-judge panel ruled unanimously that retired state employees were promised nothing more than what is offered to current workers.

Legislators passed a law in 2011 requiring retirees to pay premiums they didn't pay while working. Retirees including former Chief Justice I. Beverly Lake sued, saying that broke the state's promise to provide health insurance.

The State Health Plan covers more than 700,000 employees, retirees and their dependents.
Related listings
A North Carolina judge has affirmed that a court judgment issued more than 10 years ago stating school districts are owed over $700 million in civil penalties from several state agencies is still nearly all unpaid.The order signed Wednesday by Wake S...

The American Civil Liberties Union of Maine started making its case in federal court on Monday against the ban on medication-assisted treatment in county jail amid the opioid crisis.Democratic Gov. Janet Mills recently lifted the Maine Department of ...

The outspoken lawyer for porn star Stormy Daniels has turned up at the federal courthouse in Manhattan where Michael Cohen is scheduled to be sentenced for crimes including a hush-money payment to the performer.Michael Avenatti represented Daniels in...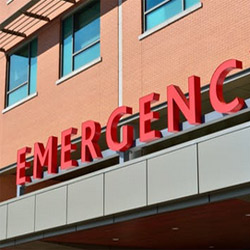 New Rochelle, New York Personal Injury Lawyers
If you or a loved one has been injured in an accident, contact Kommer, Bave & Ollman, LLP, in New Rochelle, New York, immediately. We can answer all your questions and work with you to determine if you have the grounds for a personal injury lawsuit. The attorneys at our firm are determined to resolve even the most difficult of cases. We will work closely with you to determine the best course of action to get your claim or case resolved in the most efficient way possible. We will fight for your right to compensation! No one should have to suffer a financial burden from the result of another person's carelessness. The attorneys at Kommer, Bave & Ollman, LLP will aggressively fight to ensure that justice is served on your behalf.