Supreme Court Notebook: Roberts pays tribute to Breyer
Law Journals
The fertile mind of Justice Stephen Breyer has conjured a stream of hypothetical questions through the years that have, in the words of a colleague, "befuddled" lawyers and justices alike.

Breyer, 83, seemed a bit subdued as he sat through the last of more than 2,000 arguments Wednesday in which he has taken part during 28 years on the high court. His wife, Joanna, also was in the courtroom.

But at the end of the case about Oklahoma's authority to prosecute people accused of crimes on Native American lands, an emotional Chief Justice John Roberts paid tribute to Breyer for his prowess during arguments.

"For 28 years, this has been his arena for remarks profound and moving, questions challenging and insightful, and hypotheticals downright silly," Roberts said.

A day earlier, Breyer provided only the most recent example, inventing a prison inmate named John the Tigerman in a case involving transporting an inmate for a medical test. Breyer called him "the most dangerous prisoner they have ever discovered."

Just since Breyer announced in late January that he was retiring, he has asked lawyers to answer questions involving spiders, muskrats and "4-foot-long cigars smoked through hookahs" — none of which, it's fair to say, had any actual links to the cases at hand.

Breyer once granted an interview to The Associated Press in which he acknowledged that his questions sometimes stretch the bounds of credulity.


Related listings
The Supreme Court agreed on Monday to hear an appeal to expand gun rights in the United States in a New York case over the right to carry a firearm in public for self-defense. The case marks the court's first foray into gun rights since Justice...

U.S. President Donald Trump announced at the White House on Wednesday a new list of 20 more candidates he would consider nominating to the Supreme Court, which is widely seen as his latest effort to bolster support among conservative voters in the No...

Less than 24 hours before a court order would have required five Seattle media companies to turn over unpublished protest photos and videos to police, the state Supreme Court has granted them a temporary respite. A Washington state Supreme Court comm...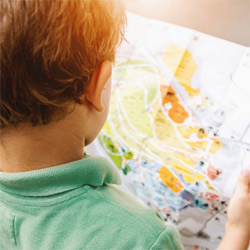 New York Commercial Litigation Law Firm - Woods Lonergan PLLC
Founded in 1993 by Managing Partner James F. Woods, Woods Lonergan PLLC has built a strong reputation as a resourceful and industrious firm that provides clients with clear, concise, and straightforward answers to their most challenging legal issues. Partner Lawrence R. Lonergan, who joined the firm in 2008, has been a friend and colleague to Mr. Woods for over 40 years and shares the same business philosophy. Woods Lonergan PLLC's collective experience and expertise enables the firm to expeditiously and effectively analyze the increasing challenges clients face in an evolving business and legal world, in many instances, avoiding unnecessary time and expense to our clients. Our mission is simple: provide cutting-edge expertise and sound advice in select areas of the law for corporate and business clients. We thrive on providing each client with personalized attention, forceful representation, and a collaborative team effort that embraces collective knowledge.