Unanimous Supreme Court throws out 'Bridgegate' convictions
Law Journals
A unanimous Supreme Court on Thursday threw out the convictions of two political insiders involved in the "Bridgegate" scandal that ultimately derailed the 2016 president bid of their ally, then-New Jersey Gov. Chris Christie.

The justices said there was evidence of deception, corruption, and abuse of power in the political payback saga that involved four days of traffic jams on the world's busiest motor-vehicle bridge, the George Washington Bridge spanning the Hudson River between New York and New Jersey. But "not every corrupt act by state or local officials is a federal crime," Justice Elena Kagan wrote for the court.

In the end, the justices concluded that the government had overreached in prosecuting Bridget Kelly and Bill Baroni for their roles in the scheme. Kelly was a deputy chief of staff to Christie. Baroni was a top Christie appointee to the Port Authority, the bridge's operator.

The court's decision to side with Kelly and Baroni continues a pattern from recent years of restricting the government's ability to use broad federal laws to prosecute public corruption cases. In 2016, the court overturned the bribery conviction of former Virginia Gov. Bob McDonnell. In 2010, the court sharply curbed prosecutors' use of an anti-fraud law in the case of ex-Enron CEO Jeffrey Skilling.

Kagan wrote for the court that Kelly and Baroni had acted for "no reason other than political payback." In devising the traffic jam, they were seeking to punish the Democratic mayor of Fort Lee, New Jersey, Mark Sokolich, after he declined to support the reelection bid of Christie, the GOP governor.

To create chaos, on the traffic-heavy first day of school in 2013, Kelly and Baroni schemed to reduce from three to one the number of dedicated lanes onto the bridge from Fort Lee. They created a traffic study as a cover story for their actions.

Kagan said that Kelly and Baroni "jeopardized the safety of the town's residents," and she repeated some of their gleeful plotting in the decision. At one point, Kelly wrote what Kagan called "an admirably concise e-mail" about the plan. It read: "Time for some traffic problems in Fort Lee." Later, after the traffic snarls began, Kelly wrote in a text, "Is it wrong that I am smiling?" Kagan noted that they then "merrily kept the lane realignment in place for another three days."
Related listings
A California appeals court ordered the dismissal of a criminal case Tuesday against a Mexican megachurch leader on charges of child rape and human trafficking on procedural grounds.Naason Joaquin Garcia, the self-proclaimed apostle of La Luz del Mund...

A federal appeals court on Friday partially rescinded a lower-court order that had largely blocked the enforcement of an abortion ban in Texas during the coronavirus pandemic.By a 2-1 vote, the three-judge panel of the 5th U.S. Circuit Court of Appea...

The New Mexico Game and Fish Department has been ordered to release information about hunters to individuals who sought the records as part of separate court cases.A state district judge is ordering the agency to turn over the names and addresses of ...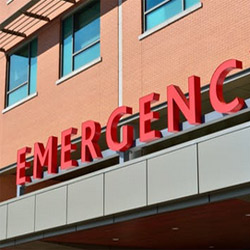 New Rochelle, New York Personal Injury Lawyers
If you or a loved one has been injured in an accident, contact Kommer, Bave & Ollman, LLP, in New Rochelle, New York, immediately. We can answer all your questions and work with you to determine if you have the grounds for a personal injury lawsuit. The attorneys at our firm are determined to resolve even the most difficult of cases. We will work closely with you to determine the best course of action to get your claim or case resolved in the most efficient way possible. We will fight for your right to compensation! No one should have to suffer a financial burden from the result of another person's carelessness. The attorneys at Kommer, Bave & Ollman, LLP will aggressively fight to ensure that justice is served on your behalf.