Roggensack Re-Elected as Wisconsin Supreme Court Chief
Supreme Court News
Wisconsin Supreme Court Chief Justice Patience Roggensack has been re-elected to a third, two-year term leading the court.

The court announced her re-election by fellow justices Tuesday. The result was public, but the vote was done in secret and the breakdown was not announced.

Roggensack replaced Justice Shirley Abrahamson as chief justice in 2015 after voters approved a constitutional amendment giving justices the power to elect the chief justice. Prior to that it had automatically gone to the longest-serving member, who is Abrahamson.

Roggensack is one of the four majority conservative justices. Abrahamson is one of three minority liberal members.

Roggensack says in a statement that she is honored to continue serving as chief justice. She has been on the Supreme Court since 2003.

The chief justice also serves as the administrative head of Wisconsin's judicial system.
Related listings
Supreme Court News

02/22/2019

The developer of the Dakota Access oil pipeline is going after the environmental group Greenpeace in state court in North Dakota, after a judge tossed the company's $1 billion racketeering claim out of federal court.Texas-based Energy Transfer Partne...

Supreme Court News

02/21/2019

A Kenyan court Friday postponed a ruling on whether to decriminalize same sex relationships, disappointing many in the country's LGBT community.The ruling will not be made until May 24 because some judges had been busy, Justice Chaacha Mwita of the H...

Supreme Court News

02/16/2019

A French court ordered Switzerland's largest bank, UBS, to pay 4.5 billion euros ($5.1 billion) in fines and damages for helping wealthy French clients evade tax authorities, sending a stern warning to tax dodgers and the banks that aid them.Th...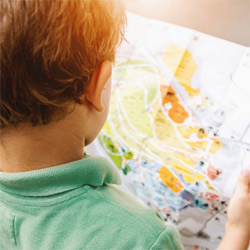 New York Commercial Litigation Law Firm - Woods Lonergan PLLC
Founded in 1993 by Managing Partner James F. Woods, Woods Lonergan PLLC has built a strong reputation as a resourceful and industrious firm that provides clients with clear, concise, and straightforward answers to their most challenging legal issues. Partner Lawrence R. Lonergan, who joined the firm in 2008, has been a friend and colleague to Mr. Woods for over 40 years and shares the same business philosophy. Woods Lonergan PLLC's collective experience and expertise enables the firm to expeditiously and effectively analyze the increasing challenges clients face in an evolving business and legal world, in many instances, avoiding unnecessary time and expense to our clients. Our mission is simple: provide cutting-edge expertise and sound advice in select areas of the law for corporate and business clients. We thrive on providing each client with personalized attention, forceful representation, and a collaborative team effort that embraces collective knowledge.