Bulgarian court to eye revoking parole for Australian man
Top Stories & Analysis
Bulgaria's highest court says it will look into a petition by the chief prosecutor to revoke the parole by a lower court to an Australian man convicted of fatally stabbing a Bulgarian student during a 2007 brawl.

The Supreme Court of Cassation announced Thursday it will hold a hearing Oct. 23 to review a lower court's ruling to grant parole to Jock Palfreeman. The Australian man had served 11 years of his 20-year prison sentence when a three-judge Court of Appeals panel unexpectedly ordered him freed last Thursday.

The 32-year-old left prison but was transferred to an immigration detention facility to await a new passport from the nearest Australian Embassy, in Athens.

The release of the Australian has sparked angry reactions among Bulgarians, who accused the judiciary of double standards and a leniency toward foreigners.

Palfreeman's lawyer, Kalin Angelov, said he had advised Australian authorities to speed up the passport and put Palfreeman on a plane home.

The new development, however, means that Palfreeman has to remain in custody pending the supreme court's ruling and "for his personal security," according to Deputy Interior Minister Stefan Balabanov.

Dozens of relatives and friends of the slain student rallied Thursday in downtown Sofia to protest Palfreeman's parole.
Related listings
Top Stories & Analysis

08/16/2019

A federal appeals court on Friday cleared the way for the U.S. government to forbid Central American immigrants from seeking asylum at the two busiest stretches of the southern border in a partial legal victory for the Trump administration.The ruling...

Top Stories & Analysis

07/25/2019

Court logs show a Louisiana district court judge ordered a man's mouth be taped shut for repeatedly interrupting proceedings.The Acadiana Advocate reports Michael C. Duhon was being sentenced July 18 for theft and money laundering.Court minutes show ...

Top Stories & Analysis

06/23/2019

The Supreme Court won't revive Alabama's attempt to ban the most commonly used procedure in second-trimester abortions after the measure was blocked by lower courts.The justices on Friday rejected the state's appeal and declined to ...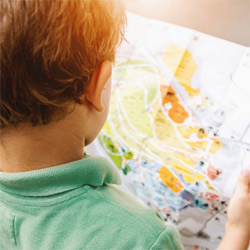 New York Commercial Litigation Law Firm - Woods Lonergan PLLC
Founded in 1993 by Managing Partner James F. Woods, Woods Lonergan PLLC has built a strong reputation as a resourceful and industrious firm that provides clients with clear, concise, and straightforward answers to their most challenging legal issues. Partner Lawrence R. Lonergan, who joined the firm in 2008, has been a friend and colleague to Mr. Woods for over 40 years and shares the same business philosophy. Woods Lonergan PLLC's collective experience and expertise enables the firm to expeditiously and effectively analyze the increasing challenges clients face in an evolving business and legal world, in many instances, avoiding unnecessary time and expense to our clients. Our mission is simple: provide cutting-edge expertise and sound advice in select areas of the law for corporate and business clients. We thrive on providing each client with personalized attention, forceful representation, and a collaborative team effort that embraces collective knowledge.