Georgia Supreme Court Chief Justice Melton to step down
Top Stories & Analysis
Georgia Supreme Court Chief Justice Harold D. Melton announced Friday that he is stepping down on July 1.

Melton said in a statement that he doesn't yet know what he'll do next, but that he is exploring opportunities "for the next season of life that will allow me to best serve our legal community and my extended family."

Melton, 54, was appointed to the state's highest court in 2005 by former Gov. Sonny Perdue. He became chief justice in 2018.

He is leaving in the middle of his judicial term, and Republican Gov. Brian Kemp will appoint a replacement.

Melton is currently the only African American serving on the Georgia Supreme Court. In recent months, Melton has grappled with the coronavirus pandemic's effect on state courts. He has been renewing a declaration of judicial emergency every 30 days that limits what court cases can be conducted in person, leading to a backlog of cases.

Melton's statement said the court "is well-positioned to continue the high calling that has clearly been set before us. I have such a peace and confidence that justice will continue to be served."
Related listings
Top Stories & Analysis

11/17/2020

A Colorado web designer should not have to create wedding websites for same-sex couples under the state's anti-discrimination law because it would amount to forced speech that violates her religious beliefs, a lawyer told an appeals court Monday.Kris...

Top Stories & Analysis

10/20/2020

Republican claims that Democrats would expand the U.S. Supreme Court to undercut the conservative majority if they win the presidency and control of Congress has a familiar ring. It's a tactic the GOP already has employed in recent years with state s...

Top Stories & Analysis

09/13/2020

The grandson of U.S. President Warren G. Harding and his lover, Nan Britton, went to court in an effort to get the Republican's remains exhumed from the presidential memorial where they have lain since 1927. James Blaesing told an Ohio court th...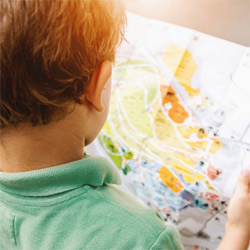 New York Commercial Litigation Law Firm - Woods Lonergan PLLC
Founded in 1993 by Managing Partner James F. Woods, Woods Lonergan PLLC has built a strong reputation as a resourceful and industrious firm that provides clients with clear, concise, and straightforward answers to their most challenging legal issues. Partner Lawrence R. Lonergan, who joined the firm in 2008, has been a friend and colleague to Mr. Woods for over 40 years and shares the same business philosophy. Woods Lonergan PLLC's collective experience and expertise enables the firm to expeditiously and effectively analyze the increasing challenges clients face in an evolving business and legal world, in many instances, avoiding unnecessary time and expense to our clients. Our mission is simple: provide cutting-edge expertise and sound advice in select areas of the law for corporate and business clients. We thrive on providing each client with personalized attention, forceful representation, and a collaborative team effort that embraces collective knowledge.