Judge blocks 2 provisions in North Carolina's new abortion law
Top Stories & Analysis
A federal judge on Saturday blocked two portions of North Carolina's new abortion law from taking effect while a lawsuit continues. But nearly all of the restrictions approved by the legislature this year, including a near-ban after 12 weeks of pregnancy, aren't being specifically challenged and remain intact.

U.S. District Judge Catherine Eagles issued an order halting enforcement of a provision to require surgical abortions that occur after 12 weeks — those for cases of rape and incest, for example — be performed only in hospitals, not abortion clinics. That limitation would have otherwise taken effect on Sunday.

And in the same preliminary injunction, Eagles extended beyond her temporary decision in June an order preventing enforcement of a rule that doctors must document the existence of a pregnancy within the uterus before prescribing a medication abortion.

Short of successful appeals by Republican legislative leaders defending the laws, the order will remain in effect until a lawsuit filed by Planned Parenthood South Atlantic and a physician who performs abortions challenging the sections are resolved. The lawsuit also seeks to have clarified whether medications can be used during the second trimester to induce labor of a fetus that can't survive outside the uterus.

The litigation doesn't directly seek to topple the crux of the abortion law enacted in May after GOP legislators overrode Democratic Gov. Roy Cooper's veto. North Carolina had a ban on most abortions after 20 weeks before July 1, when the law scaled it back to 12 weeks.

The law, a response to the 2022 U.S. Supreme Court ruling that struck down Roe v. Wade, also added new exceptions for abortions through 20 weeks for cases of rape and incest and through 24 weeks for "life-limiting" fetal anomalies. A medical emergency exception also stayed in place.

On medication abortions, which bill sponsors say also are permitted through 12 weeks of pregnancy, the new law says a physician prescribing an abortion-inducing drug must first "document in the woman's medical chart the ... intrauterine location of the pregnancy."

Eagles wrote the plaintiffs were likely to be successful on their claim that the law is so vague as to subject abortion providers to claims that they broke the law if they can't locate an embryo through an ultrasound because the pregnancy is so new.
Related listings
Top Stories & Analysis

07/21/2023

The Biden administration on Wednesday proposed new guidelines for corporate mergers, took steps to disclose the junk fees charged by landlords and launched a crackdown on price-gouging in the food industry.The announcements will be discussed as part ...

Top Stories & Analysis

07/13/2023

Amazon is disputing its status as a big online platform that needs to face stricter scrutiny under European Union digital rules taking effect next month, the first Silicon Valley tech giant to push back on the pioneering new standards.The online reta...

Top Stories & Analysis

06/07/2023

A man sentenced to 200 days in jail for a probation violation bolted from a southern Indiana courtroom and tried to escape before two shocks from a stun gun brought him down, police said.Trevin Littlejohn, 35, of Columbus, faces a new charge of resis...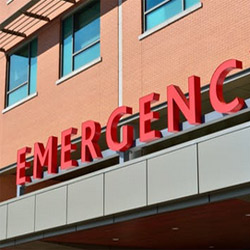 New Rochelle, New York Personal Injury Lawyers
If you or a loved one has been injured in an accident, contact Kommer, Bave & Ollman, LLP, in New Rochelle, New York, immediately. We can answer all your questions and work with you to determine if you have the grounds for a personal injury lawsuit. The attorneys at our firm are determined to resolve even the most difficult of cases. We will work closely with you to determine the best course of action to get your claim or case resolved in the most efficient way possible. We will fight for your right to compensation! No one should have to suffer a financial burden from the result of another person's carelessness. The attorneys at Kommer, Bave & Ollman, LLP will aggressively fight to ensure that justice is served on your behalf.