New Orleans councilman, attorney plead not guilty to fraud
Top Stories & Analysis
New Orleans City Council President Jason Williams and an attorney in his law firm pleaded not guilty to federal tax fraud charges on Friday.

Williams, 47, and Nicole Burdett, 39, appeared remotely before a federal magistrate judge and entered their pleas to charges of conspiracy, preparing false or fraudulent tax returns and failing to file tax forms related to cash received, news outlets reported.

The two were charged in an 11-count indictment last month following a yearslong investigation led by the Internal Revenue Service and the FBI.

Williams, a criminal defense lawyer, was accused of inflating his business expenses from 2013 to 2017 in order to reduce his tax liability by more than $200,000, according to the U.S. Attorney's Office for the Western District of Louisiana. The indictment also alleged Williams and Burdett, an attorney in Williams' law office who also handled administrative duties, failed to file the proper reports on cash payments from clients totaling $66,516.

Williams' attorney, Billy Gibbens, has contended his client was just following the advice of his tax preparer, saying the accountant made the errors on his own, according to The Times-Picayune/The New Orleans Advocate. Michael Magner, an attorney for Burdett, also said his client was innocent and did not have any role in the tax decisions.

Williams and Gibbens raised questions about the timing of the indictment as Williams prepares to challenge Orleans Parish District Attorney Leon Cannizzaro for the top prosecuting role. The campaign qualifying period for the Nov. 3 election is set to end July 24. Williams has said he still plans to run for the seat, according to The Times-Picayune/The New Orleans Advocate. A preliminary trial date for the case was set for Sept. 14.
Related listings
Top Stories & Analysis

04/27/2020

The Supreme Court on Friday declined a request by states who cited the coronavirus pandemic in asking the justices to reverse course and temporarily halt a Trump administration policy that makes it harder for legal immigrants to become permanent resi...

Top Stories & Analysis

04/02/2020

Anyone needing proof of the power and significance of the Wisconsin Supreme Court can look no further than the lines of mask-wearing voters that stretched for hours in Milwaukee during an election held despite a stay-at-home order because of the coro...

Top Stories & Analysis

04/01/2020

Voters in Wisconsin will face a choice Tuesday of participating in a presidential primary election or heeding warnings from public health officials to stay away from large crowds during the coronavirus pandemic.Hours after Democratic Gov. Tony Evers ...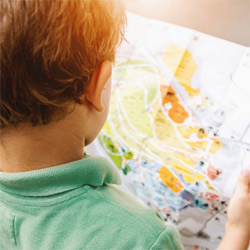 New York Commercial Litigation Law Firm - Woods Lonergan PLLC
Founded in 1993 by Managing Partner James F. Woods, Woods Lonergan PLLC has built a strong reputation as a resourceful and industrious firm that provides clients with clear, concise, and straightforward answers to their most challenging legal issues. Partner Lawrence R. Lonergan, who joined the firm in 2008, has been a friend and colleague to Mr. Woods for over 40 years and shares the same business philosophy. Woods Lonergan PLLC's collective experience and expertise enables the firm to expeditiously and effectively analyze the increasing challenges clients face in an evolving business and legal world, in many instances, avoiding unnecessary time and expense to our clients. Our mission is simple: provide cutting-edge expertise and sound advice in select areas of the law for corporate and business clients. We thrive on providing each client with personalized attention, forceful representation, and a collaborative team effort that embraces collective knowledge.