UK lawyer fined for defying Heathrow court ruling embargo
Top Stories & Analysis
A British lawyer and climate campaigner was fined 5,000 pounds ($7,070) on Monday after being convicted of contempt of court for a tweet which broke an embargo on a U.K. Supreme Court judgment over Heathrow Airport's expansion.

Tim Crosland, a director of an environmental campaign group, revealed on social media the court ruling on Heathrow Airport's proposed third runway a day before it was made public in December. He was among involved parties to receive a draft of the appeal judgment, and has said that he broke the embargo deliberately as "an act of civil disobedience" to protest the "deep immorality of the court's ruling."

The court had ruled that a planned third runway at Heathrow was legal. The case was at the center of a long-running controversy and environmentalists had argued for years that the climate impact far outweighed the economic benefits of expanding the airport.

Crosland said the proposed 14 billion-pound ($19.8 billion) expansion of Heathrow, one of the world's busiest, would breach Britain's commitments to the Paris climate agreement.

He argued that the government "deliberately suppressed" information about the effect that the airport's expansion would have on the climate crisis, and said the publicity gained over breaking the embargo would act as an "antidote" to that.

Addressing the court, Crosland said: "If complicity in the mass loss of life that makes the planet uninhabitable is not a crime, then nothing is a crime."

Three Supreme Court justices found Crosland in contempt of court for his "deliberate and calculated breaches of the embargo" and fined him 5,000 pounds.

The judges said he "wanted to demonstrate his deliberate defiance of the prohibition and to bring this to the attention of as large an audience as possible."

Crosland had brought a small suitcase to Monday's hearing at the Royal Courts of Justice in case he was given immediate jail time. The maximum sentence had been up to two years in prison and an unlimited fine.
Related listings
Top Stories & Analysis

05/03/2021

The fight over whether the U.S. Census Bureau can use a controversial statistical technique to keep people's information private in the numbers used for drawing political districts on Monday was going before a judicial panel which must decide i...

Top Stories & Analysis

03/20/2021

New Mexico Gov. Michelle Lujan Grisham has appointed a judge to the state Court of Appeals to fill a vacancy created by Justice Julie J. Vargas' appointment to the state Supreme Court.The state's 4th Judicial District Chief Judge Gerald E...

Top Stories & Analysis

03/06/2021

The Supreme Court on Thursday made it harder for longtime immigrants who have been convicted of a crime to avoid deportation.Justice Neil Gorsuch wrote the opinion for a 5-3 conservative majority that ruled against a Mexican citizen who entered the U...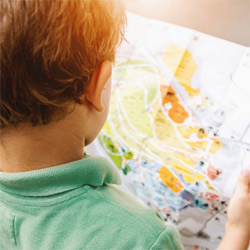 New York Commercial Litigation Law Firm - Woods Lonergan PLLC
Founded in 1993 by Managing Partner James F. Woods, Woods Lonergan PLLC has built a strong reputation as a resourceful and industrious firm that provides clients with clear, concise, and straightforward answers to their most challenging legal issues. Partner Lawrence R. Lonergan, who joined the firm in 2008, has been a friend and colleague to Mr. Woods for over 40 years and shares the same business philosophy. Woods Lonergan PLLC's collective experience and expertise enables the firm to expeditiously and effectively analyze the increasing challenges clients face in an evolving business and legal world, in many instances, avoiding unnecessary time and expense to our clients. Our mission is simple: provide cutting-edge expertise and sound advice in select areas of the law for corporate and business clients. We thrive on providing each client with personalized attention, forceful representation, and a collaborative team effort that embraces collective knowledge.