Wisconsin court says gun site not liable in spa shooting
Top Stories & Analysis
The state Supreme Court dismissed a lawsuit Tuesday alleging a firearms website that enabled a man to illegally purchase the pistol he used in a mass shooting at a suburban Milwaukee spa six years ago is liable in the killings, ruling that federal law grants the site operators immunity.

The court ruled 5-1 that the federal Communications Decency Act protects Armslist LLC, a firearms classifieds website. The act absolves website operators of any liability resulting from posting third-party content.

Radcliffe Haughton's wife, Zina Daniel Haughton, had taken out a restraining order against him that prohibited him from possessing a firearm. But he bought a semi-automatic pistol and ammunition in October 2012 from a person he met through Armslist.com, according to court documents.

The next day he opened fire at Azana Salon & Spa in Brookfield, where his wife worked. He killed her, two of her co-workers and wounded four others before he took his own life.

According to court documents, Haughton used an Armslist.com function that allowed him to bypass ads from licensed dealers, enabling him to avoid a background check.

The lawsuit filed in 2015 alleged Armslist's operators should have known that the design of the site enabled illegal gun purchases. But Chief Justice Pat Roggensack, writing for the majority, said Tuesday that if a website's features can be used lawfully the act immunizes the operators from liability when third parties use the sites unlawfully. Therefore all that's left is to consider the site a publisher, triggering immunity under the act, she said.

"Regardless of Armslist's knowledge or intent, the relevant question is whether (the) claim necessarily requires Armslist to be treated as the publisher or speaker of third-party content," Roggensack wrote. "Because it does, the negligence claim must be dismissed."

Justice Ann Walsh Bradley was the lone dissenter. She accused the majority of allowing Armslist to hide behind the federal law and called the decision a "manufactured interpretation" of the lawsuit's arguments.
Related listings
Top Stories & Analysis

04/02/2019

The Philippine Supreme Court on Tuesday ordered the release of police documents on thousands of killings of suspects in the president's anti-drug crackdown, in a ruling that human rights groups said could shed light on allegations of extrajudic...

Top Stories & Analysis

03/26/2019

An environmental group is taking its battle against an oil refinery being developed near Theodore Roosevelt National Park to the North Dakota Supreme Court.The National Parks Conservation Association argued in its Wednesday filing that an air quality...

Top Stories & Analysis

03/07/2019

A challenge against British government plans to expand Heathrow Airport through the construction of a third runway has begun in one of the country's highest courts.A coalition of local councils, environmentalists and London residents claim the govern...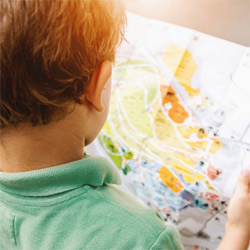 New York Commercial Litigation Law Firm - Woods Lonergan PLLC
Founded in 1993 by Managing Partner James F. Woods, Woods Lonergan PLLC has built a strong reputation as a resourceful and industrious firm that provides clients with clear, concise, and straightforward answers to their most challenging legal issues. Partner Lawrence R. Lonergan, who joined the firm in 2008, has been a friend and colleague to Mr. Woods for over 40 years and shares the same business philosophy. Woods Lonergan PLLC's collective experience and expertise enables the firm to expeditiously and effectively analyze the increasing challenges clients face in an evolving business and legal world, in many instances, avoiding unnecessary time and expense to our clients. Our mission is simple: provide cutting-edge expertise and sound advice in select areas of the law for corporate and business clients. We thrive on providing each client with personalized attention, forceful representation, and a collaborative team effort that embraces collective knowledge.