Russian court says bobsledder can keep Olympic titles
Headline Legal News
Russian bobsledder Alexander Zubkov won a Moscow court ruling on Friday that could make it harder for the International Olympic Committee to recover his gold medals.

The Russian flagbearer at the 2014 Sochi Olympics was stripped of his two gold medals from those games in 2017 by the IOC for doping. He failed to overturn that disqualification at the Court of Arbitration for Sport last year.

But Moscow's highest civil court in November upheld Zubkov's claim that the CAS procedure was unfair and shouldn't be recognized in Russia. That means Zubkov is legally recognized as an Olympic champion — but only in Russia.

On Friday, the court rejected an IOC-backed appeal from the Russian Olympic Committee, which earlier said letting Zubkov keep his medals could "give rise to doubt that Russia truly observes the main principles of the fight against doping."

Zubkov strongly denies cheating. "I am a clean athlete. If you don't know my story you can open Wikipedia and see how much I've done for sport and what I did in Sochi," he said. "I brought gold medals here and gave sport 30 years (of my life)."

Friday's ruling will also make it harder for Zubkov to be removed as president of the Russian Bobsled Federation, and may entitle him to a Russian state pension for retired star athletes.
Related listings
Headline Legal News

09/25/2018

A group of judicial stand-ins representing West Virginia's Supreme Court was hearing challenges Monday to GOP Gov. Jim Justice's appointments of two Republican politicians to replace two departed justices.Democrats have called the impeachments that i...

Headline Legal News

09/11/2018

The International Criminal Court says it will continue to do its work "undeterred," despite National security adviser John Bolton's condemnation.olton asserted Monday the court "threatens American sovereignty and U.S. national security interests."The...

Headline Legal News

07/24/2018

A dozen audio recordings seized by the FBI from President Donald Trump's former lawyer, Michael Cohen, were forwarded to federal prosecutors after lawyers dropped challenges on attorney-client privilege grounds, a former judge revealed Monday.The rec...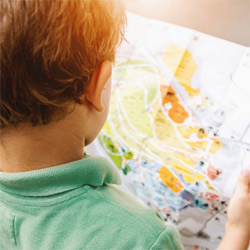 New York Commercial Litigation Law Firm - Woods Lonergan PLLC
Founded in 1993 by Managing Partner James F. Woods, Woods Lonergan PLLC has built a strong reputation as a resourceful and industrious firm that provides clients with clear, concise, and straightforward answers to their most challenging legal issues. Partner Lawrence R. Lonergan, who joined the firm in 2008, has been a friend and colleague to Mr. Woods for over 40 years and shares the same business philosophy. Woods Lonergan PLLC's collective experience and expertise enables the firm to expeditiously and effectively analyze the increasing challenges clients face in an evolving business and legal world, in many instances, avoiding unnecessary time and expense to our clients. Our mission is simple: provide cutting-edge expertise and sound advice in select areas of the law for corporate and business clients. We thrive on providing each client with personalized attention, forceful representation, and a collaborative team effort that embraces collective knowledge.
Business News