High court: Rhode Island mail-in voters don't need witnesses
Law Firm Marketing
The U.S. Supreme Court on Thursday left in place an agreement that allows Rhode Island residents to vote by mail through November's general election without getting signatures from two witnesses or a notary.

State officials had agreed to suspend the witness requirement because of the coronavirus pandemic. They have said that fulfilling the requirement, which has been in place since at least 1978, results in close contact between voters and others, which could expose people to the virus.

The high court rejected an effort by the Republican National Committee and the Republican Party of Rhode Island to put the agreement on hold, noting that "no state official has expressed opposition."

Justices Clarence Thomas, Samuel Alito and Neil Gorsuch would have granted the Republicans' request.

Rhode Island allows voters to request to vote by mail for any reason, and the coronavirus has resulted in an enormous increase in mail-in voting. Nationwide, a surge in voting by mail is expected for the November general election because of the pandemic, and money to help the Postal Service process the anticipated increase has been a sticking point in talks for a virus relief package. President Donald Trump said Thursday he opposes additional funding.

Rhode Island is one of approximately a dozen states that require mail-in ballot envelopes to be signed by one or more witnesses or a notary. Republicans in Rhode Island argued that witness requirements deter voter fraud, though elections experts say voter fraud is rare. And they said the state is already allowing 20 days of early voting that will reduce the number of people who go to the polls on Election Day and has put in place other protections for voters and poll workers.

The case arose after Rhode Island Gov. Gina Raimondo, a Democrat, in April suspended the so-called two witness requirement for the state's June 2 presidential primary.

In July, the American Civil Liberties Union brought a lawsuit on behalf of Common Cause Rhode Island, the League of Women Voters of Rhode Island and others in an effort to extend the suspension.

State officials ultimately agreed to keep the requirement suspended for the Sept. 8 primary and Nov. 3 general election. Republicans objected, but a judge approved the agreement.
Related listings
Law Firm Marketing

07/21/2020

A California appeals court on Monday upheld a groundbreaking verdict that Monsanto's widely used weed killer caused cancer in a school groundskeeper but the panel also slashed the damage award from $78.5 million to $21.5 million.The 1st Distric...

Law Firm Marketing

05/20/2020

The Supreme Court on Wednesday temporarily prevented the House of Representatives from obtaining secret grand jury testimony from special counsel Robert Mueller's Russia investigation. The court's unsigned order granted the Trump administ...

Law Firm Marketing

04/19/2020

A federal judge issued a limited temporary restraining order on Governor Kelly's order banning religious gatherings of ten or more people. The ruling was made by Judge John W. Broomes Saturday evening.Kelly responded, saying, "This is not about relig...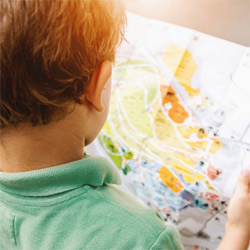 New York Commercial Litigation Law Firm - Woods Lonergan PLLC
Founded in 1993 by Managing Partner James F. Woods, Woods Lonergan PLLC has built a strong reputation as a resourceful and industrious firm that provides clients with clear, concise, and straightforward answers to their most challenging legal issues. Partner Lawrence R. Lonergan, who joined the firm in 2008, has been a friend and colleague to Mr. Woods for over 40 years and shares the same business philosophy. Woods Lonergan PLLC's collective experience and expertise enables the firm to expeditiously and effectively analyze the increasing challenges clients face in an evolving business and legal world, in many instances, avoiding unnecessary time and expense to our clients. Our mission is simple: provide cutting-edge expertise and sound advice in select areas of the law for corporate and business clients. We thrive on providing each client with personalized attention, forceful representation, and a collaborative team effort that embraces collective knowledge.
Business News