Large Law Firms Treat Minority Attorneys Better
Law Firm Marketing
Attorneys at larger law firms are more satisfied with the treatment of lawyers from diverse backgrounds than lawyers at smaller firms, according to a newly released survey (.pdf) by the Cuban American Bar Association.

The survey asked attorneys about compensation, promotions, the complexity and importance of work assignments and client contact opportunities based on diversity.

Based on the results of the survey, CABA was to recognize Bilzin Sumberg Baena Price & Axelrod among firms with 50 of more attorneys and Kenny Nachwalter among firms with 20 to 49 attorneys at a reception this past Thursday night.

The goal of the survey was to identify which firms have greater success in making diversity a priority, said Coral Gables, Fla., attorney Nelson Bellido. He is chair of CABA's diversity committee and a partner with Concepcion, Sexton & Martinez.

"This is going to allow the firms to identify and prioritize certain diversity goals," he said. "What CABA is doing is [asking law firms], 'Are you walking the walk, or are you just talking?'"

Respondents overall were highly positive about diversity prospects and achievements at their firms. Attorneys who expressed no opinion generally outscored attorneys expressing negative sentiments about their firms.

Overall, attorneys at large firms appeared to be more satisfied than attorneys at smaller firms with the state of diversity at their firms.

A bigger percentage of attorneys from large firms, 17 percent, felt they were treated differently because of race, gender or sexual orientation than the 12 percent at medium-size firms.

When it came to the issue of pay equity, lawyers from larger firms seemed more satisfied with minority lawyer compensation than those at smaller firms. About 67 percent of large firm lawyers agreed that minority lawyers were as likely to receive raises as nonminority lawyers compared with 63 percent at smaller firms.

The question generating some of the highest negatives in the survey asked if minority and nonminority attorneys have an equal chance at leadership roles. About 11 percent of respondents at large firms and 10 percent at smaller firms did not see a level playing field.
Related listings
Law Firm Marketing

12/15/2022

School choice advocates suffered a bitter defeat Thursday, when Kentucky's Supreme Court struck down a state law that allowed donors to receive tax credits for supporting private school tuition.In its unanimous decision, the high court said the...

Law Firm Marketing

07/26/2021

Law Promo understands that running a law practice can be a difficult undertaking at any stage. There are many lawyers and firms out there seeking to represent clients. How can a firm stand out immediately? Logos are one of the most important factors ...

Law Firm Marketing

07/24/2021

Our Firm has established a reputation for enforcing and protecting trademarks in the market place with enforcement actions in Federal and State courts throughout the United States as well as at the Trademark Trial and Appeal Board. San Francisco Trad...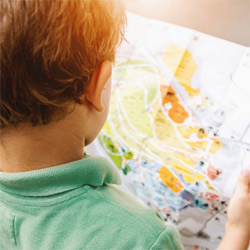 New York Commercial Litigation Law Firm - Woods Lonergan PLLC
Founded in 1993 by Managing Partner James F. Woods, Woods Lonergan PLLC has built a strong reputation as a resourceful and industrious firm that provides clients with clear, concise, and straightforward answers to their most challenging legal issues. Partner Lawrence R. Lonergan, who joined the firm in 2008, has been a friend and colleague to Mr. Woods for over 40 years and shares the same business philosophy. Woods Lonergan PLLC's collective experience and expertise enables the firm to expeditiously and effectively analyze the increasing challenges clients face in an evolving business and legal world, in many instances, avoiding unnecessary time and expense to our clients. Our mission is simple: provide cutting-edge expertise and sound advice in select areas of the law for corporate and business clients. We thrive on providing each client with personalized attention, forceful representation, and a collaborative team effort that embraces collective knowledge.