Arizona court says Costco can be sued over ED drug disclosure
Legal Exams
The Arizona Court of Appeals has ruled that the Costco warehouse store chain can be sued for privacy violations by a Phoenix-area man because a pharmacist joked with his ex-wife about an erectile dysfunction prescription he had never picked up.

The ruling issued Tuesday revived the lawsuit the man filed after the pharmacist told his ex-wife about the prescription when she went to pick up another prescription with his approval. The man had called Costco twice to cancel the prescription before his ex-wife went to the north Phoenix store in early 2016, but the pharmacist did not do so, according to the ruling.

Attorney Joshua Carden filed the lawsuit for the man alleging a variety of violations, but it was dismissed by a trial-court judge. The Court of Appeals revived sections alleging negligence under federal health care privacy law commonly called HIPAA. The ruling potentially allows him to seek punitive damages.

The ruling is the first to say that negligence claims under HIPAA can be brought in Arizona courts, Carden said.

"If there is a big deal in the case it's that the court went ahead and said yes to negligence claims based on HIPAA violations," Carden said. "That's not ever been announced in Arizona before."

The federal health privacy law doesn't allow individuals to sue for violations in federal court, he said, and state courts haven't always been clear about that right.
Related listings
A permit for the Atlantic Coast Pipeline to cross two national forests, including parts of the Appalachian Trail, was thrown out Thursday by a federal appeals court that harshly criticized regulators for approving the proposal.A three-judge panel of ...

The European Court of Human Rights on Tuesday called on Turkey to release the former head of Turkey's pro-Kurdish opposition from detention. Turkey's president responded by claiming his country was not bound by the court's rulings.In its ruling on Tu...

The Arkansas Supreme Court on Friday ordered election officials to not count votes cast for a ballot measure that would have imposed the strictest term limits in the country on state legislators.In a 4-3 ruling disqualifying the proposed initiative, ...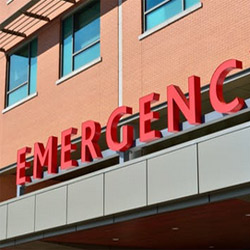 New Rochelle, New York Personal Injury Lawyers
If you or a loved one has been injured in an accident, contact Kommer, Bave & Ollman, LLP, in New Rochelle, New York, immediately. We can answer all your questions and work with you to determine if you have the grounds for a personal injury lawsuit. The attorneys at our firm are determined to resolve even the most difficult of cases. We will work closely with you to determine the best course of action to get your claim or case resolved in the most efficient way possible. We will fight for your right to compensation! No one should have to suffer a financial burden from the result of another person's carelessness. The attorneys at Kommer, Bave & Ollman, LLP will aggressively fight to ensure that justice is served on your behalf.
Business News