Appeals court vacates order delaying woman's execution
National News
A federal appeals court has cleared the way for the only woman on federal death row to be executed before President-elect Joe Biden takes office.

The ruling, handed down Friday by a three-judge panel on the U.S. Court of Appeals for the District of Columbia Circuit, concluded that a lower court judge erred when he vacated Lisa Montgomery's execution date in an order last week.

U.S. District Court Judge Randolph Moss had ruled the Justice Department unlawfully rescheduled Montgomery's execution and he vacated an order from the director of the Bureau of Prisons scheduling her death for Jan. 12.

Montgomery had been scheduled to be put to death at the Federal Correctional Complex in Terre Haute, Indiana, in December, but Moss delayed the execution after her attorneys contracted coronavirus visiting their client and asked him to extend the time to file a clemency petition.

Moss concluded that the under his order the Bureau of Prisons could not even reschedule Montgomery's execution until at least Jan. 1. But the appeals panel disagreed.

Meaghan VerGow, an attorney for Montgomery, said her legal team would ask for the full appeals court to review the case and said Montgomery should not be executed on Jan. 12.

Montgomery was convicted of killing 23-year-old Bobbie Jo Stinnett in the northwest Missouri town of Skidmore in December 2004. She used a rope to strangle Stinnett, who was eight months pregnant, and then cut the baby girl from the womb with a kitchen knife, authorities said. Montgomery took the child with her and attempted to pass the girl off as her own, prosecutors said.

Montgomery's lawyers have argued that their client suffers from serious mental illnesses. Biden opposes the death penalty and his spokesman, TJ Ducklo, has said he would work to end its use. But Biden has not said whether he will halt federal executions after he takes office Jan. 20.
Related listings
The Supreme Court on Thursday refused to block an order by Kentucky Gov. Andy Beshear that bars in-person K-12 education until early January in areas hard hit by COVID-19, rejecting a plea from a private religious school.The court said in an unsigned...

Republicans suffered setbacks to court challenges over the presidential election in three battleground states on Friday while a law firm that came under fire for its work for President Donald Trump's campaign withdrew from a major Pennsylvania ...

The Supreme Court agreed Thursday to hear a case involving the descendants of a group of Jewish art dealers from Germany who say their ancestors were forced to sell a collection of religious art to the Nazi government in 1935. The justices will decid...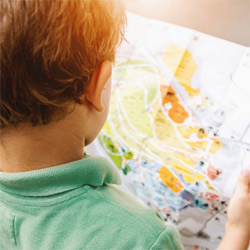 New York Commercial Litigation Law Firm - Woods Lonergan PLLC
Founded in 1993 by Managing Partner James F. Woods, Woods Lonergan PLLC has built a strong reputation as a resourceful and industrious firm that provides clients with clear, concise, and straightforward answers to their most challenging legal issues. Partner Lawrence R. Lonergan, who joined the firm in 2008, has been a friend and colleague to Mr. Woods for over 40 years and shares the same business philosophy. Woods Lonergan PLLC's collective experience and expertise enables the firm to expeditiously and effectively analyze the increasing challenges clients face in an evolving business and legal world, in many instances, avoiding unnecessary time and expense to our clients. Our mission is simple: provide cutting-edge expertise and sound advice in select areas of the law for corporate and business clients. We thrive on providing each client with personalized attention, forceful representation, and a collaborative team effort that embraces collective knowledge.
Business News