Dutch court convicts man who projected antisemitic message on museum
National News
A court in Amsterdam sentenced a Polish-Canadian national to two months in prison on Thursday for projecting a message alluding to an antisemitic conspiracy theory onto the Anne Frank House museum.

Robert Wilson was charged with insulting a group and inciting discrimination for using a laser projector in February to display the words "Ann (sic) Frank invented the ballpoint pen" on the side of the canal house where the Jewish teenager hid with her family during the Holocaust.

The text refers to a debunked claim that Frank's famed diary is a forgery.

"Given the great symbolic significance of Anne Frank's diary for the commemoration of the persecution of the Jews, this statement can be regarded as a form of Holocaust denial," the court wrote in its decision.

Having already spent more than two months in pre-trial detention, Wilson has already served his sentence. He was not in the courtroom for the verdict.

The judges ruled that Wilson had projected the scrolling text from a van parked across the canal from the building in Amsterdam, which now houses the Anne Frank Museum. A recording of the stunt was posted on an antisemitic Telegram channel, but the court found there wasn't enough evidence to convict him of distributing the images.

Wilson denied the charges, claiming he was in Amsterdam for a weekend getaway with his girlfriend and daughter. He told judges during a hearing two weeks ago that he wasn't even aware of where the Anne Frank House was.

Prosecutors said Wilson was a prominent member of the neo-Nazi Goyim Defense League. He is facing charges of assault and shouting homophobic slurs at a neighbor while he was living in the United States. Poland is also investigating Wilson over an incident in which he allegedly stood in front of the Auschwitz concentration camp holding a sign with antisemitic slogans.
Related listings
President Joe Biden's administration on Friday proposed up to three oil and gas lease sales in the Gulf of Mexico, but none in Alaska, as it tries to navigate between energy companies seeking greater oil and gas production and environmental act...

Democratic U.S. Sen. Bob Menendez of New Jersey defiantly pushed back against federal corruption charges on Monday, saying nearly half a million dollars in cash authorities found in his home was from his personal savings, not from bribes, and was on ...

The U.S. Department of Justice on Thursday sued SpaceX, the rocket company founded and run by Elon Musk, for alleged hiring discrimination against refugees and people granted asylum.The complaint, filed in an administrative court within the departmen...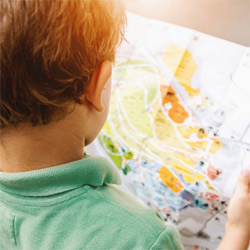 New York Commercial Litigation Law Firm - Woods Lonergan PLLC
Founded in 1993 by Managing Partner James F. Woods, Woods Lonergan PLLC has built a strong reputation as a resourceful and industrious firm that provides clients with clear, concise, and straightforward answers to their most challenging legal issues. Partner Lawrence R. Lonergan, who joined the firm in 2008, has been a friend and colleague to Mr. Woods for over 40 years and shares the same business philosophy. Woods Lonergan PLLC's collective experience and expertise enables the firm to expeditiously and effectively analyze the increasing challenges clients face in an evolving business and legal world, in many instances, avoiding unnecessary time and expense to our clients. Our mission is simple: provide cutting-edge expertise and sound advice in select areas of the law for corporate and business clients. We thrive on providing each client with personalized attention, forceful representation, and a collaborative team effort that embraces collective knowledge.