Kansas tells court broad support is reason to OK schools law
National News
Lawyers for Kansas told the state Supreme Court on Monday that it should sign off on a new law boosting spending on public schools and end a protracted education funding lawsuit partly because the law has broad, bipartisan support.

Attorney General Derek Schmidt, a Republican, filed written legal arguments defending the new law. It contains Democratic Gov. Laura Kelly's proposal for an education funding increase of roughly $90 million a year and is aimed at satisfying a state Supreme Court ruling last year that education funding remained inadequate.

Four school districts sued the state in 2010, and their attorneys have said that the new law does not provide enough additional funding after the 2019-20 school year. Schmidt said the districts are seeking a "heckler's veto" after Kelly, many Republican lawmakers and the GOP-led State Board of Education agreed that the increase she sought would satisfy the court.

"This court should give great weight to the considered decisions of both the education officials and the people's representatives," Schmidt's written argument said. "That is particularly true here given the widespread, bipartisan consensus."

Attorneys for the four school districts asked in their own filing for the Supreme Court to order higher spending after the 2019-20 school year, give legislators another year to comply and keep the case open so that the state's actions can be monitored.
Related listings
Japan's top court said Thursday it has rejected an appeal by former Nissan Chairman Carlos Ghosn's lawyers against his extended detention after his fourth arrest on allegations of financial misconduct.The decision upholds the extension of his detenti...

Ohio's Supreme Court has declined to reconsider an appeal by a former high school cheerleader charged with killing and burying her newborn baby.The court declined in February to hear Brooke Skylar Richardson's appeal after a lower court ruled doctors...

After 21 years on the Mississippi Supreme Court and 10 years as chief justice, Bill Waller Jr. says it's time for someone else to take the helm.Waller's court has at times questioned problems with forensic evidence, but passed when asked to rule on t...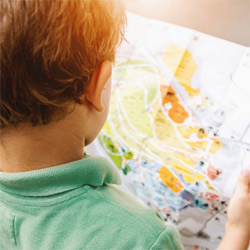 New York Commercial Litigation Law Firm - Woods Lonergan PLLC
Founded in 1993 by Managing Partner James F. Woods, Woods Lonergan PLLC has built a strong reputation as a resourceful and industrious firm that provides clients with clear, concise, and straightforward answers to their most challenging legal issues. Partner Lawrence R. Lonergan, who joined the firm in 2008, has been a friend and colleague to Mr. Woods for over 40 years and shares the same business philosophy. Woods Lonergan PLLC's collective experience and expertise enables the firm to expeditiously and effectively analyze the increasing challenges clients face in an evolving business and legal world, in many instances, avoiding unnecessary time and expense to our clients. Our mission is simple: provide cutting-edge expertise and sound advice in select areas of the law for corporate and business clients. We thrive on providing each client with personalized attention, forceful representation, and a collaborative team effort that embraces collective knowledge.
Business News