Moats named to temporary seat on West Virginia Supreme Court
National News
A circuit judge has been appointed to a temporary seat on the West Virginia Supreme Court after the resignation of Justice Evan Jenkins.

Chief Justice John Hutchison on Monday appointed Alan D. Moats to the high court. Moats has served in the judicial circuit covering Barbour and Taylor counties since 1997.

Moats will serve on the Supreme Court until Gov. Jim Justice appoints someone to the seat. That person then would serve until a election can be held for the remainder of Jenkins' term through 2024.

Jenkins announced Friday that he is resigning to return to private law practice.

Jenkins was appointed and then elected to the seat of retired Justice Robin Davis following the Supreme Court's 2018 impeachment scandal.
Related listings
The Biden administration on Monday slapped sanctions on top members of Myanmar's judiciary and one of its main revenue-producing ports over rights abuses since last year's coup. The sanctions on the country's attorney general, supre...

A federal appeals court on Tuesday allowed the state of Iowa to enforce a law that prevents local schools from imposing mask mandates, except for schools attended by students whose disabilities make them more vulnerable to severe illness if they get ...

An unvaccinated former Alaska Gov. Sarah Palin tested positive for COVID-19 Monday, forcing a postponement of a trial in her libel lawsuit against The New York Times. The Republican's positive test was announced in court just as jury selection ...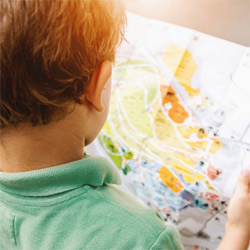 New York Commercial Litigation Law Firm - Woods Lonergan PLLC
Founded in 1993 by Managing Partner James F. Woods, Woods Lonergan PLLC has built a strong reputation as a resourceful and industrious firm that provides clients with clear, concise, and straightforward answers to their most challenging legal issues. Partner Lawrence R. Lonergan, who joined the firm in 2008, has been a friend and colleague to Mr. Woods for over 40 years and shares the same business philosophy. Woods Lonergan PLLC's collective experience and expertise enables the firm to expeditiously and effectively analyze the increasing challenges clients face in an evolving business and legal world, in many instances, avoiding unnecessary time and expense to our clients. Our mission is simple: provide cutting-edge expertise and sound advice in select areas of the law for corporate and business clients. We thrive on providing each client with personalized attention, forceful representation, and a collaborative team effort that embraces collective knowledge.