Partisan letters cost long-serving Alaska magistrate his job
National News
The longest serving magistrate in Alaska is no longer on the bench after writing letters to the editor critical of the Republican party.

Former Seward Magistrate George Peck wrote four letters to the editor of the Anchorage Daily News, the latest in December which claimed the Republican party "is actively trying to steer the U.S. into an authoritarian kleptocracy."

The other letters written since 2019 have been critical of former President Donald Trump and Alaska Gov. Mike Dunleavy, both Republicans, and the GOP, the Anchorage Daily News reported.

Peck did not note his judicial position when signing in the letters, and there have been no complaints filed against him. However, his supervisor, Anchorage Superior Court Judge William Morse, ordered the court's human resources department to investigate.

Morse said in a formal decision last Wednesday that Peck's letter was in violation of Alaska's code of judicial conduct.

"As a magistrate judge, the public entrusts you to decide cases with the utmost fairness, independence and impartiality. The power of your own voice, even when expressed off the bench, can become inextricably tied to your position, especially in a small community where you are the sole judicial officer," Morse said.

When the 81-year-old Peck was informed Wednesday that he would be fired two days later, he instead immediately submitted his resignation and worked his last day Thursday.

Peck told the Anchorage newspaper that he doesn't regret the letter and said he was just "stating a fact that the Republican Party tried to overturn the election, which I think most people agree on."

He also doesn't blame the juridical system for forcing him out.

"Clearly, they were justified in doing what they're doing," Peck said. "I just think they could have found a little better way to do it, but that's up to them."

Peck began working as a magistrate judge in 1976 and retired from full-time work in 2016. The court system kept him working on a temporary, part-time basis.

Magistrates oversee minor judicial matters in the court system, such as traffic violations, small-claims cases and time-sensitive matters, such as search warrants and domestic violence cases.
Related listings
U.S. Magistrate Judge Kate M. Menendez has been confirmed by the Senate to fill Minnesota's federal court vacancy, the state's two senators announced over the weekend. Menendez was nominated by President Joe Biden in September. She appear...

The Supreme Court has rejected an appeal from a conservative think tank over Gov. Tony Evers' decision to exclude the group's writers from press briefings. The justices acted without comment Monday, leaving in place lower court rulings th...

The Supreme Court on Friday left in place Texas' ban on most abortions, offering only a glimmer of daylight for clinics in the state to challenge the nation's most restrictive abortion law. The decision, little more than a week after the ...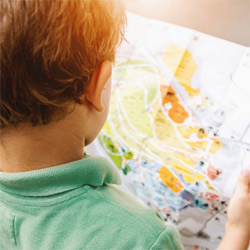 New York Commercial Litigation Law Firm - Woods Lonergan PLLC
Founded in 1993 by Managing Partner James F. Woods, Woods Lonergan PLLC has built a strong reputation as a resourceful and industrious firm that provides clients with clear, concise, and straightforward answers to their most challenging legal issues. Partner Lawrence R. Lonergan, who joined the firm in 2008, has been a friend and colleague to Mr. Woods for over 40 years and shares the same business philosophy. Woods Lonergan PLLC's collective experience and expertise enables the firm to expeditiously and effectively analyze the increasing challenges clients face in an evolving business and legal world, in many instances, avoiding unnecessary time and expense to our clients. Our mission is simple: provide cutting-edge expertise and sound advice in select areas of the law for corporate and business clients. We thrive on providing each client with personalized attention, forceful representation, and a collaborative team effort that embraces collective knowledge.