Supreme Court returns to gun rights for 1st time in 9 years'
Recent Cases
The Supreme Court said Tuesday it will take up its first gun rights case in nine years, a challenge to New York City's prohibition on carrying a licensed, locked and unloaded handgun outside the city limits.

The court's decision to hear the appeal filed by three New York residents and New York's National Rifle Association affiliate could signal a revived interest in gun rights by a more conservative court. The case won't be argued until October.

The challengers are represented by prominent lawyer Paul Clement, who has been urging the justices to elaborate on the extent of constitutional gun rights the Supreme Court declared in decisions in 2008 and 2010. The court had previously rejected several appeals.

The court may be more willing to take on a gun rights case now that Justice Anthony Kennedy has retired and been replaced by Justice Brett Kavanaugh, who was President Donald Trump's second high-court nominee to be confirmed.

Clement says the case "is a perfect vehicle to reaffirm that those decisions and the constitutional text have consequences."

Joining in support of gun rights, 17 states said the court should break its years-long silence and use the case to define the scope of gun rights under the Constitution and the level of scrutiny, or skepticism, judges should apply to gun laws.

New York's ordinance allows people licensed to have handguns to carry them outside the home to gun ranges in the city. The guns must be locked and unloaded.

The city residents who filed suit want to practice shooting at target ranges outside the city or take their guns to second homes elsewhere in New York state. Lower courts had rejected the challenge.
Related listings
Former "House of Cards" star Kevin Spacey must appear in a Massachusetts court on accusations that he groped a young man in 2016, a judge ruled on Monday.The 59-year-old Oscar-winning actor had argued he should be excused from attending his Jan. 7 ar...

Former Nissan chairman Carlos Ghosn will be detained at least through Jan. 11, the Tokyo District Court said Monday, as the once revered auto industry figure faces allegations that have marked a stunning downfall.Ghosn, who led Nissan Motor Co. for t...

Senate Majority Leader Mitch McConnell is telling evangelical activists the Senate will "plow right through" and move to confirm Judge Brett Kavanaugh to the Supreme Court.McConnell told the annual Values Voter conference Friday "in the very near fut...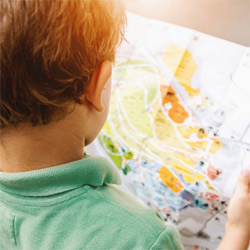 New York Commercial Litigation Law Firm - Woods Lonergan PLLC
Founded in 1993 by Managing Partner James F. Woods, Woods Lonergan PLLC has built a strong reputation as a resourceful and industrious firm that provides clients with clear, concise, and straightforward answers to their most challenging legal issues. Partner Lawrence R. Lonergan, who joined the firm in 2008, has been a friend and colleague to Mr. Woods for over 40 years and shares the same business philosophy. Woods Lonergan PLLC's collective experience and expertise enables the firm to expeditiously and effectively analyze the increasing challenges clients face in an evolving business and legal world, in many instances, avoiding unnecessary time and expense to our clients. Our mission is simple: provide cutting-edge expertise and sound advice in select areas of the law for corporate and business clients. We thrive on providing each client with personalized attention, forceful representation, and a collaborative team effort that embraces collective knowledge.
Business News