Montana vote adds to win streak for abortion rights backers
State Bar & Other Associations
Abortion rights supporters secured another win Thursday as voters in Montana rejected a ballot measure that would have forced medical workers to intercede in the rare case of a baby born after an attempted abortion.

The result caps a string of ballot defeats, months after the Supreme Court's decision overturning Roe v. Wade galvanized abortion-rights voters.

Michigan, California and Vermont voted to enshrine abortion rights in their state constitutions, and Kentucky voters rejected an anti-abortion amendment in a tally that echoed a similar August vote in Kansas.

Abortion rights groups said the outcomes show that voters across the political spectrum support access to abortion, even after a dozen Republican-governed states legislatures adopted near-total bans in the wake of the Roe decision. Anti-abortion groups, on the other hand, say they were outspent in the state races and point out anti-abortion candidate victories.

Like voters nationwide, only about 1 in 10 voters in California, Michigan, Montana Kentucky or Vermont said abortion should generally be illegal in all cases, according to AP VoteCast.

The Montana ballot measure would have raised the prospect of criminal charges carrying up to 20 years in prison for health-care providers unless they take "all medically appropriate and reasonable actions to preserve the life" of an infant born alive, including in the rare case of a birth after an abortion.

Doctors and other opponents argued the law could keep parents of babies born with incurable diseases from spending peaceful moments with their infants if doctors were forced to attempt treatment.
Related listings
State Bar & Other Associations

06/23/2022

A Japanese High Court on Thursday rejected an appeal by a former brokerage manager alleging on-the-job harassment and unlawful dismissal after he took parental leave while working at Mitsubishi UFJ Morgan Stanley.The case of Glen Wood, a Canadian who...

State Bar & Other Associations

07/09/2021

Pennsylvania Law School Information University of Pennsylvania Law School Temple Law School Villanova University Charles Widger School of Law Penn State Law University of Pittsburgh, School of Law

State Bar & Other Associations

07/06/2021

New York Law School Information Albany Law School Columbia Law School New York Law School New York University School of Law University at Buffalo Law School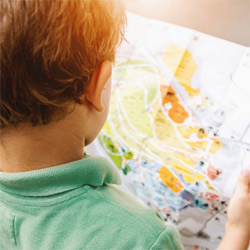 New York Commercial Litigation Law Firm - Woods Lonergan PLLC
Founded in 1993 by Managing Partner James F. Woods, Woods Lonergan PLLC has built a strong reputation as a resourceful and industrious firm that provides clients with clear, concise, and straightforward answers to their most challenging legal issues. Partner Lawrence R. Lonergan, who joined the firm in 2008, has been a friend and colleague to Mr. Woods for over 40 years and shares the same business philosophy. Woods Lonergan PLLC's collective experience and expertise enables the firm to expeditiously and effectively analyze the increasing challenges clients face in an evolving business and legal world, in many instances, avoiding unnecessary time and expense to our clients. Our mission is simple: provide cutting-edge expertise and sound advice in select areas of the law for corporate and business clients. We thrive on providing each client with personalized attention, forceful representation, and a collaborative team effort that embraces collective knowledge.