Supreme Court rules in FOIA case long delayed by lawmaker
Verdicts & Settlements
A group of elected officials in southwest Virginia violated the state's open government law during meetings about dissolving a public library system, the Virginia Supreme Court ruled on Thursday in a case long delayed by a lawmaker's use of a privilege of his office.

State Del. Jeff Campbell, who is also an attorney in private practice, represented the Smyth County Board of Supervisors in the lawsuit brought by the head of a nonprofit that promotes the library.

The court ruled that the board had improperly entered into closed sessions and exceeded the scope of subjects it was allowed to discuss in closed meetings. The justices also found that the circuit court had erred by not awarding attorneys fees and costs to the group suing the board.

Paul Morrison, attorney for the president of the Friends of the Smyth-Bland Regional Library, said while he was pleased with the decision, the fact that the case took so long to come to a resolution means the board now has many new members. The ones who made the error won't have to face the fallout, he said.

"It sounds so cliche to say justice delayed is justice denied, but it's really true," he said.

Attorneys who serve in Virginia's General Assembly or work there have broad discretion to obtain continuances in their cases "as a matter of right" under certain conditions. The Associated Press, citing court records obtained through a public records request, has previously reported that Campbell routinely uses that privilege to delay court proceedings, and has done so at least nine times in a domestic violence case against a former NASCAR driver.
Related listings
Verdicts & Settlements

03/30/2017

Class Action.ComTexas Railroad CommissionVermont Governmentverdictsearch.com www.legaline.com/jury.htm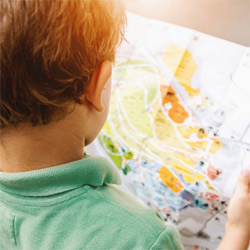 New York Commercial Litigation Law Firm - Woods Lonergan PLLC
Founded in 1993 by Managing Partner James F. Woods, Woods Lonergan PLLC has built a strong reputation as a resourceful and industrious firm that provides clients with clear, concise, and straightforward answers to their most challenging legal issues. Partner Lawrence R. Lonergan, who joined the firm in 2008, has been a friend and colleague to Mr. Woods for over 40 years and shares the same business philosophy. Woods Lonergan PLLC's collective experience and expertise enables the firm to expeditiously and effectively analyze the increasing challenges clients face in an evolving business and legal world, in many instances, avoiding unnecessary time and expense to our clients. Our mission is simple: provide cutting-edge expertise and sound advice in select areas of the law for corporate and business clients. We thrive on providing each client with personalized attention, forceful representation, and a collaborative team effort that embraces collective knowledge.
Business News