Blackbeard's ship case about images returns to trial court
Courts and the Judiciary
A treasure hunter who accuses the state of North Carolina of misusing his images from Blackbeard's flagship says he'll ask for 10 times the damages he originally sought, now that a court ruling has come down in his favor.

John Masters of Florida-based Intersal Inc. says he plans to seek $140 million in damages from the state following the ruling Friday from the North Carolina Supreme Court that the case must return to Business Court. He said an expert witness had put Intersal's losses from the state's use of more than 2,000 images and more than 200 minutes of film at $129 million. He's seeking another $11 million for losses over a permit that the state denied him, which would have allowed Intersal to search for a Spanish ship.

Almost a quarter-century ago, Masters' father, Philip, discovered the wreckage of the Queen Anne's Revenge, which ran aground in Beaufort, in what was then the colony of North Carolina, in June 1718. Volunteers with the Royal Navy killed Blackbeard in Ocracoke Inlet that same year.

Intersal found little loot when it located the shipwreck in 1996, but tens of thousands of artifacts have been recovered since then. Intersal and the state have reached two contracts, one in 1998 and another in 2013, that gave the company the rights to photos and videos of the wreck and of the recovery, study and preservation of its historic artifacts.
Related listings
Courts and the Judiciary

10/25/2019

Billionaire Samsung scion Lee Jae-yong appeared in court Friday for a retrial on corruption allegations linked to a 2016 scandal that spurred massive street protests and sent South Korea's then-president to prison. "I feel deeply sorry for worr...

Courts and the Judiciary

10/13/2019

National Coming Out Day festivities were tempered this year by anxiety that some LGBT folk may have to go back into the closet so they can make a living, depending on what the Supreme Court decides about workplace discrimination law.But the mere fact...

Courts and the Judiciary

10/07/2019

The biggest cases before the Supreme Court are often the last ones to be decided, and the focus on the court will be especially intense in June, just a few months before the 2020 election.President Donald Trump first announced his intention in 2017 t...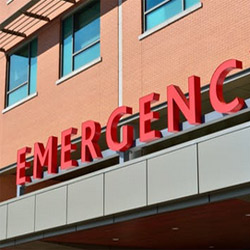 New Rochelle, New York Personal Injury Lawyers
If you or a loved one has been injured in an accident, contact Kommer, Bave & Ollman, LLP, in New Rochelle, New York, immediately. We can answer all your questions and work with you to determine if you have the grounds for a personal injury lawsuit. The attorneys at our firm are determined to resolve even the most difficult of cases. We will work closely with you to determine the best course of action to get your claim or case resolved in the most efficient way possible. We will fight for your right to compensation! No one should have to suffer a financial burden from the result of another person's carelessness. The attorneys at Kommer, Bave & Ollman, LLP will aggressively fight to ensure that justice is served on your behalf.