Supreme Court to begin new term: About the top cases
Courts and the Judiciary
The biggest cases before the Supreme Court are often the last ones to be decided, and the focus on the court will be especially intense in June, just a few months before the 2020 election.

President Donald Trump first announced his intention in 2017 to end the Obama-era program that protected from deportation and gave work permits to roughly 700,000 people who, as children, entered the country illegally or overstayed their visas. The Deferred Action for Childhood Arrivals program was never authorized by Congress. At issue before the court is whether the way the administration has tried to wind down the program is lawful. There seems to be little debate that Trump has the discretion to do so, as long as his administration complies with a federal law that generally requires orderly changes to policies.

Title 7 of the landmark Civil Rights Act of 1964 prohibits discrimination in employment on the basis of sex, among other categories. The question for the justices in two cases is whether that provision protects people from discrimination in the workplace because they are gay or transgender. The sexual orientation case involves a fired skydiver in New York, who has since died, and a fired county government worker in Georgia. Aimee Stephens, a fired funeral home director in suburban Detroit, is at the center of the case about gender identity. The Trump administration has reversed the Obama administration's support for the workers.
Related listings
Courts and the Judiciary

09/30/2019

Sacramento Kings first-year coach Luke Walton says he is focused on his team and not worried about a lawsuit accusing him of sexual assault.Walton spoke publicly Friday at Kings media day for the first time since a former sportscaster filed a civil s...

Courts and the Judiciary

09/27/2019

Prosecutors have asked the Netherlands' Supreme Court to clarify legal matters in a landmark euthanasia case, saying Thursday they want to lay down unambiguous jurisprudence for the future.The Public Prosecution Service said by instituting "cassation...

Courts and the Judiciary

09/20/2019

The South Dakota Supreme Court will once again hear oral arguments in Buffalo Chip's quest to become a municipality, after a lower court ruled in February that the popular motorcycle rally campground near Sturgis must be dissolved as a town.The Rapid...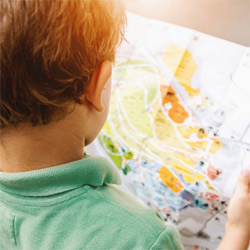 New York Commercial Litigation Law Firm - Woods Lonergan PLLC
Founded in 1993 by Managing Partner James F. Woods, Woods Lonergan PLLC has built a strong reputation as a resourceful and industrious firm that provides clients with clear, concise, and straightforward answers to their most challenging legal issues. Partner Lawrence R. Lonergan, who joined the firm in 2008, has been a friend and colleague to Mr. Woods for over 40 years and shares the same business philosophy. Woods Lonergan PLLC's collective experience and expertise enables the firm to expeditiously and effectively analyze the increasing challenges clients face in an evolving business and legal world, in many instances, avoiding unnecessary time and expense to our clients. Our mission is simple: provide cutting-edge expertise and sound advice in select areas of the law for corporate and business clients. We thrive on providing each client with personalized attention, forceful representation, and a collaborative team effort that embraces collective knowledge.