California fight on Trump birth control rules goes to court
Courts and the Judiciary
A U.S. judge will hear arguments Friday over California's attempt to block new rules by the Trump administration that would allow more employers to opt out of providing no-cost birth control to women.

Judge Haywood Gilliam previously blocked an interim version of those rules — a decision that was upheld in December by an appeals court. But the case is before him again after the administration finalized the measures in November, prompting a renewed legal challenge by California and other states.

Gilliam was not expected to rule immediately. At issue is a requirement under President Barack Obama's health care law that birth control services be covered at no additional cost. Obama officials included exemptions for religious organizations.

The new rules set to go into effect on Monday would allow more categories of employers, including publicly traded companies, to back out of the requirement by claiming religious objections. They would also allow small businesses and other employers to object on moral grounds.

The rules "protect a narrow class of sincere religious and moral objectors from being forced to facilitate practices that conflict with their beliefs," the U.S. Department of Justice said in court documents.

The states argue that millions of women could lose free birth control services, forcing them to seek contraceptive care through state-run programs and leading to unintended pregnancies.

Attorneys for California and the other states said in court documents the new rules were very similar to the interim measures. One difference is a suggestion in the new rules that women can seek contraceptive coverage through federal family planning clinics for low-income people, according to the states.

The states say that would be an inadequate replacement for the contraceptive coverage many women currently have.
Related listings
Courts and the Judiciary

01/07/2019

North Carolina's highest court is holding a "legal party" to observe the anniversary of its first meeting 200 years ago this month.The state Supreme Court scheduled a special session Monday in its downtown Raleigh courtroom to celebrate the court's b...

Courts and the Judiciary

12/26/2018

The trial of a prominent human rights lawyer began in northern China on Wednesday with about two dozen plainclothes officers stationed outside a courthouse and at least one supporter taken away by police.Reporters, foreign diplomats and supporters we...

Courts and the Judiciary

12/20/2018

The North Carolina law detailing a new voter photo identification requirement got challenged in court Wednesday mere moments after the Republican-led General Assembly completed the override of Democratic Gov. Roy Cooper's veto of the measure.Six vote...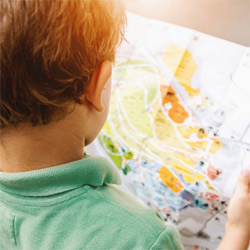 New York Commercial Litigation Law Firm - Woods Lonergan PLLC
Founded in 1993 by Managing Partner James F. Woods, Woods Lonergan PLLC has built a strong reputation as a resourceful and industrious firm that provides clients with clear, concise, and straightforward answers to their most challenging legal issues. Partner Lawrence R. Lonergan, who joined the firm in 2008, has been a friend and colleague to Mr. Woods for over 40 years and shares the same business philosophy. Woods Lonergan PLLC's collective experience and expertise enables the firm to expeditiously and effectively analyze the increasing challenges clients face in an evolving business and legal world, in many instances, avoiding unnecessary time and expense to our clients. Our mission is simple: provide cutting-edge expertise and sound advice in select areas of the law for corporate and business clients. We thrive on providing each client with personalized attention, forceful representation, and a collaborative team effort that embraces collective knowledge.