Court: NFL's Bucs not entitled to damages from BP spill
Courts and the Judiciary
A federal appeals court has ruled that the NFL's Tampa Bay Buccaneers is not entitled to damages from BP for the 2010 Deepwater Horizon oil spill.

At issue were the accounting practices the team used to argue that the 2010 spill caused the team's revenues to fall. The Bucs had sought $19.5 million in damages.

On Friday, the 5th U.S. Circuit Court of Appeals upheld a district court's decision against the team.

The court found that the Bucs' revenue in May-June 2010 was not significantly lower than its revenue during that same span a year later. In order to qualify for damages, it had needed to show that its revenues rebounded by at least 10% in 2011.

The team's stadium is about 360 miles (580 kilometers) southeast of the site of the spill.
Related listings
Courts and the Judiciary

05/20/2019

Former South African president Jacob Zuma is in court facing charges of corruption, money laundering and racketeering.Zuma, 77, appeared at the High Court in Pietermaritzburg in eastern KwaZulu-Natal province Monday on charges of receiving bribes whe...

Courts and the Judiciary

04/18/2019

A Louisiana abortion clinic is asking the Supreme Court to strike down regulations that could leave the state with just one clinic.A divided high court had previously agreed to block the law pending a full review of the case.An appeal being filed wit...

Courts and the Judiciary

04/05/2019

The prosecutor of the International Criminal Court said Friday that her U.S. visa has been revoked, in what appears to a crackdown on the global tribunal by the Trump administration.In a statement confirming the revocation, Prosecutor Fatou Bensouda&...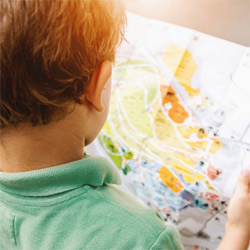 New York Commercial Litigation Law Firm - Woods Lonergan PLLC
Founded in 1993 by Managing Partner James F. Woods, Woods Lonergan PLLC has built a strong reputation as a resourceful and industrious firm that provides clients with clear, concise, and straightforward answers to their most challenging legal issues. Partner Lawrence R. Lonergan, who joined the firm in 2008, has been a friend and colleague to Mr. Woods for over 40 years and shares the same business philosophy. Woods Lonergan PLLC's collective experience and expertise enables the firm to expeditiously and effectively analyze the increasing challenges clients face in an evolving business and legal world, in many instances, avoiding unnecessary time and expense to our clients. Our mission is simple: provide cutting-edge expertise and sound advice in select areas of the law for corporate and business clients. We thrive on providing each client with personalized attention, forceful representation, and a collaborative team effort that embraces collective knowledge.