Court nixes South Carolina's lifelong sex offender registry
Courts and the Judiciary
South Carolina's Supreme Court ruled on Wednesday that a state law requiring sex offenders to register for life, without prior judicial review, is unconstitutional.

In a unanimous ruling, justices wrote that "requirement that sex offenders must register for life without any opportunity for judicial review violates due process because it is arbitrary and cannot be deemed rationally related to the General Assembly's stated purpose of protecting the public from those with a high risk of re-offending."

Justices set a 12-month timeline to implement the ruling, to give state lawmakers time to "correct the deficiency in the statute regarding judicial review."

The case stems from a lawsuit originally brought by Dennis Powell, who was arrested in 2008 for criminal solicitation of a minor after authorities said he had graphic online conversations with someone he thought was a 12-year-old girl, but who was actually an undercover officer.

After pleading guilty, Powell was sentenced to two years in prison and ordered to register as a sex offender, which South Carolina's statute mandates as a lifelong situation.

South Carolina's sex offender statute requires biannual registration, in-person at a sheriff's office, but provides for no periodic review by a judge, a situation the Supreme Court called "the most stringent in the country."

"The lifetime inclusion of individuals who have a low risk of re-offending renders the registry over-inclusive and dilutes its utility by creating an ever-growing list of registrants that is less effective at protecting the public and meeting the needs of law enforcement," justices wrote. "There is no evidence in the record that current statistics indicate all sex offenders generally pose a high risk of re-offending."

The court ruled that Powell should be immediately removed from the state's sex offender registry. Powell had also challenged a portion of the statute that permits the registry to be published online, which the court upheld.

Attorneys for both Powell and the State Law Enforcement Division did not immediately return text messages seeking comment on the ruling.
Related listings
Courts and the Judiciary

05/29/2021

The Washington state Supreme Court this month unanimously rejected the notion that a man who skipped his court date could be presented as evidence that he felt guilty about the original crime. State Supreme Court justices agreed that criminalizing a ...

Courts and the Judiciary

04/17/2021

A federal judge has upheld a temporary admissions policy at Boston's elite exam high schools, ruling against a parents group that said in a lawsuit it discriminated against white students and those of Asian descent."This court finds and r...

Courts and the Judiciary

04/13/2021

The Mississippi Supreme Court heard arguments Wednesday in a lawsuit that's trying to block a voter-approved medical marijuana program by arguing that the the issue should not have been on the ballot.Arguments were not about marijuana. Instead,...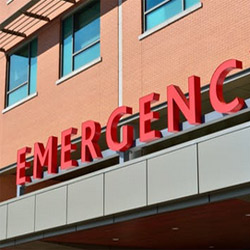 New Rochelle, New York Personal Injury Lawyers
If you or a loved one has been injured in an accident, contact Kommer, Bave & Ollman, LLP, in New Rochelle, New York, immediately. We can answer all your questions and work with you to determine if you have the grounds for a personal injury lawsuit. The attorneys at our firm are determined to resolve even the most difficult of cases. We will work closely with you to determine the best course of action to get your claim or case resolved in the most efficient way possible. We will fight for your right to compensation! No one should have to suffer a financial burden from the result of another person's carelessness. The attorneys at Kommer, Bave & Ollman, LLP will aggressively fight to ensure that justice is served on your behalf.