Court upholds car rental tax imposed in Maricopa County
Courts and the Judiciary
The Arizona Supreme Court on Monday upheld a car rental tax surcharge that's imposed in Maricopa County to pay for building a professional football stadium and other sports and recreational facilities, marking the second time an appeals court has ruled the tax is legal.

Car rental companies had challenged the surcharge on the grounds that it violated a section of the Arizona Constitution that requires revenues relating to the operation of vehicles to be spent on public highways.

A lower-court judge had ruled in favor of the rental companies four years, saying the surcharge violated the constitutional provision and ordering a refund of the tax estimated at about $150 million to the companies.

But the Arizona Court of Appeals reversed the decision last spring. The Arizona Supreme Court on Monday echoed the Court of Appeals' ruling.

The surcharge partially funds the Arizona Sports and Tourism Authority, an agency that uses the money to help pay off bonds for the stadium in Glendale where the Arizona Cardinals play, along with baseball spring training venues and youth sports facilities. The rest of the authority's revenue comes from a hotel bed tax and payments for facilities usage.

The surcharge is charged on car rental companies, but the costs are passed along to customers.

Attorney Shawn Aiken, who represented Saban Rent-A-Car Inc. in the case, said in a statement that the challengers will evaluate in the coming weeks whether to ask the U.S. Supreme Court to consider the case.
Related listings
Courts and the Judiciary

02/13/2019

A former West Virginia Supreme Court justice who had a $32,000 blue suede couch in his office and was at the center of an impeachment scandal is due in federal court for sentencing for using his job for his own benefit.Allen Loughry is scheduled to b...

Courts and the Judiciary

02/08/2019

A divided Supreme Court stopped Louisiana from enforcing new regulations on abortion clinics in a test of the conservative court's views on abortion rights.The justices said by a 5-4 vote late Thursday that they will not allow the state to put into e...

Courts and the Judiciary

01/23/2019

With a guilty plea and a huge fine, Cristiano Ronaldo finally put an end to his tax ordeal in Spain.Nearly four years after an investigation was opened, Ronaldo appeared at a court in Madrid on Tuesday to plead guilty to tax fraud and agree to a fine...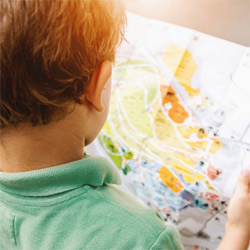 New York Commercial Litigation Law Firm - Woods Lonergan PLLC
Founded in 1993 by Managing Partner James F. Woods, Woods Lonergan PLLC has built a strong reputation as a resourceful and industrious firm that provides clients with clear, concise, and straightforward answers to their most challenging legal issues. Partner Lawrence R. Lonergan, who joined the firm in 2008, has been a friend and colleague to Mr. Woods for over 40 years and shares the same business philosophy. Woods Lonergan PLLC's collective experience and expertise enables the firm to expeditiously and effectively analyze the increasing challenges clients face in an evolving business and legal world, in many instances, avoiding unnecessary time and expense to our clients. Our mission is simple: provide cutting-edge expertise and sound advice in select areas of the law for corporate and business clients. We thrive on providing each client with personalized attention, forceful representation, and a collaborative team effort that embraces collective knowledge.