Ex-West Virginia Supreme Court justice set for sentencing
Courts and the Judiciary
A former West Virginia Supreme Court justice who had a $32,000 blue suede couch in his office and was at the center of an impeachment scandal is due in federal court for sentencing for using his job for his own benefit.

Allen Loughry is scheduled to be sentenced Wednesday in U.S. District Court in Charleston.

Loughry was found guilty of 11 of the 22 charges at his October trial. Most of the charges involved mail and wire fraud involving his personal use of state cars and fuel cards. The judge last month threw out a witness tampering conviction.

Prosecutors are seeking a sentence above the guideline range of 15 to 21 months along with a fine between $7,500 and $75,000.

In a memorandum Monday, prosecutors said Loughry had an "unbridled arrogance" as a Supreme Court justice. They said Loughry's testimony exposed him as a liar and he has shown no remorse for his conduct.

"Corruption is a cancer that erodes the public's confidence in the government and undermines the rule of law," the memorandum said.

Loughry, who wrote a 2006 book while he was a Supreme Court law clerk about the history of political corruption in the state, was removed as chief justice last February. He was then suspended from the bench in June and resigned in November.

At trial, Loughry denied he benefited personally from trips he took when he became a justice in 2013. He said he used state-owned vehicles made available to the justices for what he said was a variety of reasons, including public outreach.

But Assistant U.S. Attorney Philip Wright said records showed Loughry took a government car to a wedding, four signings for his book, and "loads it up with Christmas presents" to visit relatives. A neighbor testified she saw Loughry pack presents in a car with a state government license plate around the holidays.

Loughry also was convicted of lying to federal investigators by saying he was unaware about the historical significance and value of a $42,000 state-owned desk that he had transferred to his home. He returned the desk and a green leather couch owned by the state after media reports about it.
Related listings
Courts and the Judiciary

02/08/2019

A divided Supreme Court stopped Louisiana from enforcing new regulations on abortion clinics in a test of the conservative court's views on abortion rights.The justices said by a 5-4 vote late Thursday that they will not allow the state to put into e...

Courts and the Judiciary

01/23/2019

With a guilty plea and a huge fine, Cristiano Ronaldo finally put an end to his tax ordeal in Spain.Nearly four years after an investigation was opened, Ronaldo appeared at a court in Madrid on Tuesday to plead guilty to tax fraud and agree to a fine...

Courts and the Judiciary

01/13/2019

A U.S. judge will hear arguments Friday over California's attempt to block new rules by the Trump administration that would allow more employers to opt out of providing no-cost birth control to women.Judge Haywood Gilliam previously blocked an interi...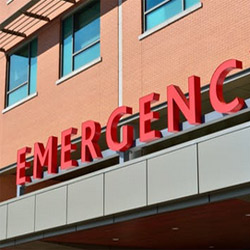 New Rochelle, New York Personal Injury Lawyers
If you or a loved one has been injured in an accident, contact Kommer, Bave & Ollman, LLP, in New Rochelle, New York, immediately. We can answer all your questions and work with you to determine if you have the grounds for a personal injury lawsuit. The attorneys at our firm are determined to resolve even the most difficult of cases. We will work closely with you to determine the best course of action to get your claim or case resolved in the most efficient way possible. We will fight for your right to compensation! No one should have to suffer a financial burden from the result of another person's carelessness. The attorneys at Kommer, Bave & Ollman, LLP will aggressively fight to ensure that justice is served on your behalf.