Dutch Supreme Court asked to clarify euthanasia case
Courts and the Judiciary
Prosecutors have asked the Netherlands' Supreme Court to clarify legal matters in a landmark euthanasia case, saying Thursday they want to lay down unambiguous jurisprudence for the future.

The Public Prosecution Service said by instituting "cassation in the interest of the law" proceedings they aim to clarify how doctors deal with euthanasia on "incapacitated patients" without subjecting a doctor acquitted at a trial to a new legal battle.

Prosecutors said in a statement they want "legal certainty to be created for doctors and patients about this important issue in euthanasia legislation and medical practice."

The retired nursing home doctor was cleared earlier this month by judges in The Hague who ruled that she adhered to all criteria for carrying out legal euthanasia when she administered a fatal dose of drugs to a 74-year-old woman with severe dementia.

The cassation proceedings mean that the doctor's acquittal will not be called into question.

The doctor carried out euthanasia on the woman in 2016, acting on a written directive the patient had drawn up earlier. The woman later gave mixed signals about her desire to die, but the doctor, in close consultation with the woman's family, decided to go ahead with the mercy killing.

The Hague District Court ruled that in rare cases of euthanasia on patients with severe dementia - and who had earlier made a written request for euthanasia - the doctor "did not have to verify the current desire to die."

Prosecutors said they disagreed with the Hague court and want the Supreme Court to rule on legal issues in the case.
Related listings
Courts and the Judiciary

09/30/2019

Sacramento Kings first-year coach Luke Walton says he is focused on his team and not worried about a lawsuit accusing him of sexual assault.Walton spoke publicly Friday at Kings media day for the first time since a former sportscaster filed a civil s...

Courts and the Judiciary

08/17/2019

A federal appeals court has expanded a lawsuit by minor league baseball players alleging they are being paid less than minimum wage.Players sued major league teams in February 2014, claiming most earn less than $7,500 annually in violation of several...

Courts and the Judiciary

08/13/2019

Mexico's Supreme Court has ordered the country's Health Department to set regulations complying with a law allowing medical use of marijuana and derivatives.The law took effect in June 2017 but has yet to be put into practice.The high cou...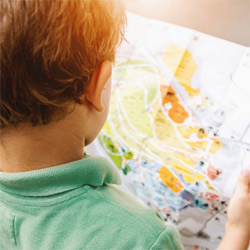 New York Commercial Litigation Law Firm - Woods Lonergan PLLC
Founded in 1993 by Managing Partner James F. Woods, Woods Lonergan PLLC has built a strong reputation as a resourceful and industrious firm that provides clients with clear, concise, and straightforward answers to their most challenging legal issues. Partner Lawrence R. Lonergan, who joined the firm in 2008, has been a friend and colleague to Mr. Woods for over 40 years and shares the same business philosophy. Woods Lonergan PLLC's collective experience and expertise enables the firm to expeditiously and effectively analyze the increasing challenges clients face in an evolving business and legal world, in many instances, avoiding unnecessary time and expense to our clients. Our mission is simple: provide cutting-edge expertise and sound advice in select areas of the law for corporate and business clients. We thrive on providing each client with personalized attention, forceful representation, and a collaborative team effort that embraces collective knowledge.