New lawsuit seeks reinstatement of NY congressional maps
Courts and the Judiciary
A group of New York voters asked a federal court Monday to reinstate Congressional district maps tossed out by state judges last week because they were gerrymandered to favor Democrats.

The lawsuit, filed in Manhattan, argued that even if those maps were unconstitutional, as state appeals judges found, it is too late to draft new ones.

The plaintiffs pointed to a federal court order from 10 years ago that set New York's congressional primaries on the fourth Tuesday in June, in order to make sure military and overseas voters had ample time to receive and return mail ballots.

A state judge last week ordered the state's congressional and state Senate primaries delayed until Aug. 23 in order for new maps to be drawn, from their previously scheduled date of June 28.

The suit said that kind of delay isn't allowed under the 2012 court order. Therefore, it said, there's no time for a new map-drawing process, which has been given over to a single researcher, and the court must reinstate original maps drawn by the state Legislature.
Related listings
Courts and the Judiciary

04/13/2022

A Louisiana appellate court has ordered a state judge to add details to the sentence of a man who pleaded guilty to killing a jogger while driving drunk in October 2020.A three-judge panel of the 3rd Circuit Court of Appeal ruled in the case of Georg...

Courts and the Judiciary

04/09/2022

A second defendant has pleaded guilty in federal court to a hate crime and making false statements in connection with a 2018 racially-motivated assault in the Seattle area.U.S. Attorney Nick Brown said Jason DeSimas, 45, of Tacoma, Washington, is one...

Courts and the Judiciary

03/29/2022

A state court judge said environmental groups may proceed with a lawsuit seeking to halt expansion of a cattle farm in northeast Iowa near a prized trout stream.Judge Michael Huppert on Monday ruled against the Iowa Department of Natural Resources, w...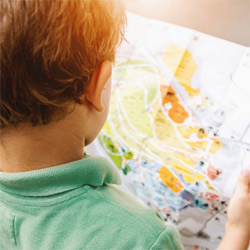 New York Commercial Litigation Law Firm - Woods Lonergan PLLC
Founded in 1993 by Managing Partner James F. Woods, Woods Lonergan PLLC has built a strong reputation as a resourceful and industrious firm that provides clients with clear, concise, and straightforward answers to their most challenging legal issues. Partner Lawrence R. Lonergan, who joined the firm in 2008, has been a friend and colleague to Mr. Woods for over 40 years and shares the same business philosophy. Woods Lonergan PLLC's collective experience and expertise enables the firm to expeditiously and effectively analyze the increasing challenges clients face in an evolving business and legal world, in many instances, avoiding unnecessary time and expense to our clients. Our mission is simple: provide cutting-edge expertise and sound advice in select areas of the law for corporate and business clients. We thrive on providing each client with personalized attention, forceful representation, and a collaborative team effort that embraces collective knowledge.