Sen. Menendez enters not guilty plea to a new conspiracy charge
Courts and the Judiciary
U.S. Sen. Bob Menendez returned to Manhattan federal court Monday to challenge a new criminal charge alleging that he conspired to act as an agent of the Egyptian government when he chaired the Senate Foreign Relations Committee.

"Not guilty," Menendez, 69, said when Judge Sidney H. Stein asked him for a plea to the charge. It was his first appearance before Stein, who is expected to preside over a trial tentatively scheduled for May.

Stein said the plea was the sole purpose for the hearing and adjourned the proceeding after less than five minutes. The New Jersey Democrat left the courthouse minutes later without speaking to reporters waiting outside. At an arraignment before a magistrate judge last month, Menendez was released on a $100,000 bond.

In a statement issued after the hearing, Menendez repeated his claim that the new charge "flies in the face of my long record of standing up for human rights and democracy in Egypt and in challenging leaders of that country."

He again called it "as outrageous as it is absurd" and said he has been loyal only to the United States his entire life.

"The facts haven't changed. The government is engaged in primitive hunting, by which the predator chases its prey until it's exhausted and then kills it. This tactic won't work," he said. "I will not litigate this case through the press, but have made it abundantly clear that I have done nothing wrong and once all the facts are presented will be found innocent."

Menendez was forced to step down from his powerful post leading the Senate committee after he was charged last month. Prosecutors said the senator and his wife, Nadine Menendez, accepted bribes of cash, gold bars and a luxury car over the past five years from three New Jersey businessmen in exchange for a variety of corrupt acts.

The other defendants entered not guilty charges to a superseding indictment last week. The senator was permitted to delay his arraignment so he could tend to Senate duties. He has said that throughout his life he has been loyal to the United States and that he will prove he is innocent.
Related listings
Courts and the Judiciary

10/20/2023

A federal judge who previously overturned California's three-decade-old ban on assault weapons did it again on Thursday, ruling that the state's attempts to prohibit sales of semiautomatic guns violates the constitutional right to bear ar...

Courts and the Judiciary

09/12/2023

House Speaker Kevin McCarthy is a man who stays in motion — enthusiastically greeting tourists at the Capitol, dashing overseas last week to the G7 summit of industrial world leaders, and raising funds back home to elect fellow Republicans to t...

Courts and the Judiciary

09/06/2023

After a visit to a warehouse where Hawaiian Electric Company is housing power poles and electrical equipment that may be key to the investigation of last month's devastating fires on Maui, lawyers for Lahaina residents and business owners told ...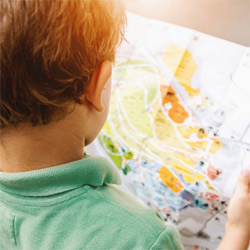 New York Commercial Litigation Law Firm - Woods Lonergan PLLC
Founded in 1993 by Managing Partner James F. Woods, Woods Lonergan PLLC has built a strong reputation as a resourceful and industrious firm that provides clients with clear, concise, and straightforward answers to their most challenging legal issues. Partner Lawrence R. Lonergan, who joined the firm in 2008, has been a friend and colleague to Mr. Woods for over 40 years and shares the same business philosophy. Woods Lonergan PLLC's collective experience and expertise enables the firm to expeditiously and effectively analyze the increasing challenges clients face in an evolving business and legal world, in many instances, avoiding unnecessary time and expense to our clients. Our mission is simple: provide cutting-edge expertise and sound advice in select areas of the law for corporate and business clients. We thrive on providing each client with personalized attention, forceful representation, and a collaborative team effort that embraces collective knowledge.