Suu Kyi to lead Myanmar team contesting genocide court case
Courts and the Judiciary
Myanmar said Wednesday its leader Aung San Suu Kyi will head the legal team contesting a genocide case filed against it in the International Court of Justice over the crackdown on Rohingya Muslims two years ago that set off their exodus to Bangladesh.

Myanmar's military has been accused of carrying out mass rapes, killings and arsons against Rohingya during a counterinsurgency campaign initiated in western Myanmar in August 2017 after rebel attacks. Myanmar's population is overwhelmingly Buddhist, and the country has long denied citizenship and other rights to the Rohingya.

Gambia filed the genocide case on behalf of the Organization of Islamic Cooperation, and the court based in the Netherlands said Monday it would hold public hearings on Dec. 10-12.

When filing the case, Gambia's justice minister and attorney general, Abubacarr Marie Tambadou, told The Associated Press he wanted to "send a clear message to Myanmar and to the rest of the international community that the world must not stand by and do nothing in the face of terrible atrocities that are occurring around us. It is a shame for our generation that we do nothing while genocide is unfolding right before our own eyes."

The head of a U.N. fact-finding mission on Myanmar warned last month that "there is a serious risk of genocide recurring," and the mission also said in its final report in September that Myanmar should be held responsible in international legal forums for alleged genocide against the Rohingya.

Myanmar has strongly denied carrying out organized human rights abuses. Its announcement that Suu Kyi would head the legal team was posted on the Facebook page of the office of the state counsellor, a position Suu Kyi holds along with that of foreign minister. Myanmar's government releases much public information on Facebook.
Related listings
Courts and the Judiciary

11/04/2019

A treasure hunter who accuses the state of North Carolina of misusing his images from Blackbeard's flagship says he'll ask for 10 times the damages he originally sought, now that a court ruling has come down in his favor.John Masters of Florida-based...

Courts and the Judiciary

10/25/2019

Billionaire Samsung scion Lee Jae-yong appeared in court Friday for a retrial on corruption allegations linked to a 2016 scandal that spurred massive street protests and sent South Korea's then-president to prison. "I feel deeply sorry for worr...

Courts and the Judiciary

10/13/2019

National Coming Out Day festivities were tempered this year by anxiety that some LGBT folk may have to go back into the closet so they can make a living, depending on what the Supreme Court decides about workplace discrimination law.But the mere fact...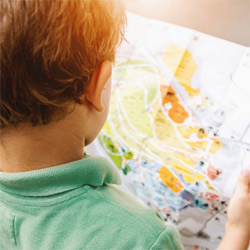 New York Commercial Litigation Law Firm - Woods Lonergan PLLC
Founded in 1993 by Managing Partner James F. Woods, Woods Lonergan PLLC has built a strong reputation as a resourceful and industrious firm that provides clients with clear, concise, and straightforward answers to their most challenging legal issues. Partner Lawrence R. Lonergan, who joined the firm in 2008, has been a friend and colleague to Mr. Woods for over 40 years and shares the same business philosophy. Woods Lonergan PLLC's collective experience and expertise enables the firm to expeditiously and effectively analyze the increasing challenges clients face in an evolving business and legal world, in many instances, avoiding unnecessary time and expense to our clients. Our mission is simple: provide cutting-edge expertise and sound advice in select areas of the law for corporate and business clients. We thrive on providing each client with personalized attention, forceful representation, and a collaborative team effort that embraces collective knowledge.