Census, redistricting top remaining Supreme Court cases
Law Journals
The Supreme Court enters its final week of decisions with two politically charged issues unresolved, whether to rein in political line-drawing for partisan gain and allow a citizenship question on the 2020 census.

Both decisions could affect the distribution of political power for the next decade, and both also may test Chief Justice John Roberts' professed desire to keep his court of five conservatives appointed by Republican presidents and four liberals appointed by Democrats from looking like the other, elected branches of government. Decisions that break along the court's political and ideological divide are more likely to generate criticism of the court as yet another political institution.

In addition, the justices could say as early as Monday whether they will add to their election-year calendar a test of President Donald Trump's effort to end an Obama-era program that shields young immigrants from deportation. The court's new term begins in October.

Twelve cases that were argued between November and April remain to be decided. They include disputes over: a trademark sought by the FUCT clothing line, control of a large swatch of eastern Oklahoma that once belonged to Indian tribes and when courts should defer to decisions made by executive branch agencies.

But the biggest cases by far involve the citizenship question the Trump administration wants to add to the census and two cases in which lower courts found that Republicans in North Carolina and Democrats in Maryland went too far in drawing congressional districts to benefit their party at the expense of the other party's voters.

The Supreme Court has never invalidated districts on partisan grounds, but the court has kept the door open to these claims. The court has struck down districts predominantly based on race.
Related listings
An Indian court on Wednesday lifted its ban on Chinese social media video-sharing app TikTok on the condition that the platform popular with teenagers would not be used to host obscene videos.Justices N. Kirubakaran and S.S. Sundar warned TikTok that...

Actresses Lori Loughlin and Felicity Huffman faced court appearances Wednesday on charges they took part in the college bribery scandal that has ensnared dozens of wealthy parents.The actresses along with Loughlin's fashion designer husband, Mo...

A North Carolina appeals court is throwing out a judge's ruling that a former Supreme Court chief justice and other retired state government workers can't be forced to pay part of their health insurance premiums.A state Court of Appeals ruled Tuesday...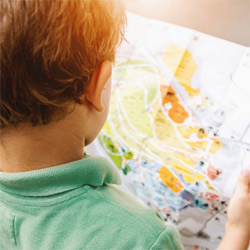 New York Commercial Litigation Law Firm - Woods Lonergan PLLC
Founded in 1993 by Managing Partner James F. Woods, Woods Lonergan PLLC has built a strong reputation as a resourceful and industrious firm that provides clients with clear, concise, and straightforward answers to their most challenging legal issues. Partner Lawrence R. Lonergan, who joined the firm in 2008, has been a friend and colleague to Mr. Woods for over 40 years and shares the same business philosophy. Woods Lonergan PLLC's collective experience and expertise enables the firm to expeditiously and effectively analyze the increasing challenges clients face in an evolving business and legal world, in many instances, avoiding unnecessary time and expense to our clients. Our mission is simple: provide cutting-edge expertise and sound advice in select areas of the law for corporate and business clients. We thrive on providing each client with personalized attention, forceful representation, and a collaborative team effort that embraces collective knowledge.