Woman accused of disorderly conduct outside Maricopa court
Law Journals
Authorities say a woman has been arrested for disorderly conduct after creating a messy situation in the courthouse parking lot in the town of Maricopa.

Police say Tally Leto allegedly poured alcohol into the vehicle of a court client, let the air out of the man's tires and spat on the windows before wiping them off.

The owner of the vehicle didn't want to prosecute Leto. But the court chose to press charges because Leto was on court property in the parking lot.

As a result of being arrested last Monday, Leto failed to appear for her two criminal cases scheduled for later that day at Western Pinal Justice Court.

The Maricopa Monitor reports that the two charges Leto was attending court for were criminal trespassing and disorderly conduct.
Related listings
Raising the stakes in a standoff over women's health, Planned Parenthood said Wednesday it will leave the federal family planning program within days unless a court puts a hold on Trump administration rules that bar clinics from referring patie...

A court in Bulgaria has ruled in favor of a same-sex couple who married in France, in a case that recognized gay marriage for the first time in the conservative country.Australian citizen Kristina Palma, who married Mariama Dialo of France in 2016, w...

The Supreme Court enters its final week of decisions with two politically charged issues unresolved, whether to rein in political line-drawing for partisan gain and allow a citizenship question on the 2020 census.Both decisions could affect the distr...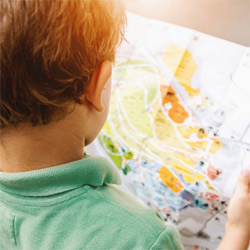 New York Commercial Litigation Law Firm - Woods Lonergan PLLC
Founded in 1993 by Managing Partner James F. Woods, Woods Lonergan PLLC has built a strong reputation as a resourceful and industrious firm that provides clients with clear, concise, and straightforward answers to their most challenging legal issues. Partner Lawrence R. Lonergan, who joined the firm in 2008, has been a friend and colleague to Mr. Woods for over 40 years and shares the same business philosophy. Woods Lonergan PLLC's collective experience and expertise enables the firm to expeditiously and effectively analyze the increasing challenges clients face in an evolving business and legal world, in many instances, avoiding unnecessary time and expense to our clients. Our mission is simple: provide cutting-edge expertise and sound advice in select areas of the law for corporate and business clients. We thrive on providing each client with personalized attention, forceful representation, and a collaborative team effort that embraces collective knowledge.