Germany calls for US to back off from world court sanctions
Top Stories & Analysis
Germany on Friday added its voice to criticism of U.S. sanctions against two top officials of the International Criminal Court, appealing to Washington to withdraw the measures and describing them as "a serious mistake."

The comments by Foreign Minister Heiko Maas followed calls Thursday for the U.S. to reverse course from his French counterpart and European Union foreign policy chief Josep Borrell.

U.S. Secretary of State Mike Pompeo announced sanctions Wednesday against the chief prosecutor of the court, based in The Hague, and a top aide, for continuing investigations into the United States and its allies. The sanctions include a freeze on assets held in the U.S. or subject to U.S. law and target prosecutor Fatou Bensouda and the court's head of jurisdiction, Phakiso Mochochoko.
Pompeo had previously imposed a travel ban on Bensouda and other tribunal employees over investigations into allegations of torture and other crimes by Americans in Afghanistan.

The U.S. has never been party to the court. Pompeo said the U.S. would not tolerate "its illegitimate attempts to subject Americans to its jurisdiction."

Germany's Maas said that "we have full confidence in the work of the International Criminal Court and consider it a serious mistake that the U.S. has decided on this further step."

"We are continuing to work for the International Criminal Court to be able to fulfill unhindered its indispensable role in the the international fight against impunity, and appeal to the United States to withdraw the measures," Maas said in a statement.
Related listings
Top Stories & Analysis

08/15/2020

A three-judge panel of the 9th U.S. Circuit Court of Appeals on Friday threw out California's ban on high-capacity ammunition magazines, saying the law violates the U.S. Constitution's protection of the right to bear firearms."Even ...

Top Stories & Analysis

07/15/2020

New Orleans City Council President Jason Williams and an attorney in his law firm pleaded not guilty to federal tax fraud charges on Friday.Williams, 47, and Nicole Burdett, 39, appeared remotely before a federal magistrate judge and entered their pl...

Top Stories & Analysis

04/27/2020

The Supreme Court on Friday declined a request by states who cited the coronavirus pandemic in asking the justices to reverse course and temporarily halt a Trump administration policy that makes it harder for legal immigrants to become permanent resi...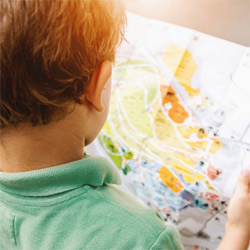 New York Commercial Litigation Law Firm - Woods Lonergan PLLC
Founded in 1993 by Managing Partner James F. Woods, Woods Lonergan PLLC has built a strong reputation as a resourceful and industrious firm that provides clients with clear, concise, and straightforward answers to their most challenging legal issues. Partner Lawrence R. Lonergan, who joined the firm in 2008, has been a friend and colleague to Mr. Woods for over 40 years and shares the same business philosophy. Woods Lonergan PLLC's collective experience and expertise enables the firm to expeditiously and effectively analyze the increasing challenges clients face in an evolving business and legal world, in many instances, avoiding unnecessary time and expense to our clients. Our mission is simple: provide cutting-edge expertise and sound advice in select areas of the law for corporate and business clients. We thrive on providing each client with personalized attention, forceful representation, and a collaborative team effort that embraces collective knowledge.