Hong Kong court reinstates mask ban ahead of elections
Top Stories & Analysis
A Hong Kong court that had struck down a ban on face masks at protests said Friday that the government could enforce it for one week, as police readied for any unrest during keenly contested elections this weekend.

The High Court granted the temporary suspension "in view of the great public importance of the issues raised in this case, and the highly exceptional circumstances that Hong Kong is currently facing."

Anti-government protests have rocked the semi-autonomous Chinese city for more than five months. Protesters remained holed up on a university campus, refusing to turn themselves in for arrest after intense clashes with police last weekend.

The court had ruled Monday that the ban, imposed last month under rarely used emergency powers to prevent protesters from hiding their identity, infringed on fundamental rights more than was reasonably necessary.

China's parliament rebuked the court ruling this week, in what some interpreted as an indication it might overrule the decision.

In granting the one-week reprieve, the High Court said it was giving the government time to appeal the decision and seek a longer suspension from the Court of Appeal.
Related listings
Top Stories & Analysis

10/25/2019

A French court has postponed until Nov. 7 a decision on whether to uphold preliminary charges against French cement manufacturer Lafarge, including "complicity in crimes against humanity."The decision comes as the Paris appeal court on Thursday ruled...

Top Stories & Analysis

10/19/2019

A historian's effort to unseal grand jury records from the brazen 1946 lynching of two black couples on a Georgia riverbank prompted tough questions in a federal appeals court, but the judges also suggested there might be another way to win rel...

Top Stories & Analysis

10/17/2019

A historian's quest for the truth about a gruesome mob lynching of two black couples is prompting a U.S. appeals court to consider whether federal judges can order grand jury records unsealed in decades-old cases with historical significance.Th...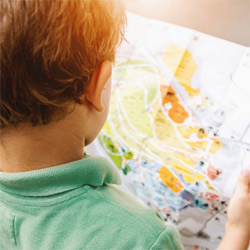 New York Commercial Litigation Law Firm - Woods Lonergan PLLC
Founded in 1993 by Managing Partner James F. Woods, Woods Lonergan PLLC has built a strong reputation as a resourceful and industrious firm that provides clients with clear, concise, and straightforward answers to their most challenging legal issues. Partner Lawrence R. Lonergan, who joined the firm in 2008, has been a friend and colleague to Mr. Woods for over 40 years and shares the same business philosophy. Woods Lonergan PLLC's collective experience and expertise enables the firm to expeditiously and effectively analyze the increasing challenges clients face in an evolving business and legal world, in many instances, avoiding unnecessary time and expense to our clients. Our mission is simple: provide cutting-edge expertise and sound advice in select areas of the law for corporate and business clients. We thrive on providing each client with personalized attention, forceful representation, and a collaborative team effort that embraces collective knowledge.