French court postpones ruling on cement firm Lafarge case
Top Stories & Analysis
A French court has postponed until Nov. 7 a decision on whether to uphold preliminary charges against French cement manufacturer Lafarge, including "complicity in crimes against humanity."

The decision comes as the Paris appeal court on Thursday ruled in favor of Lafarge's request that some NGOs that had filed legal complaints could no longer be plaintiffs in the case.

Lafarge has acknowledged funneling money to Syrian armed organizations in 2013 and 2014 ?allegedly including the Islamic State group? to guarantee safe passage for employees and supply its plant in the war-torn country.

The company appealed the charges, which also include financing a terrorist enterprise, violation of an embargo and endangering others.

The wrongdoing preceded Lafarge's merger with Swiss company Holcim in 2015 to create LafargeHolcim, the world's largest cement maker.
Related listings
Top Stories & Analysis

10/03/2019

The U.S. Supreme Court said Monday it will leave in place a court decision that derailed the impeachment trials of three West Virginia Supreme Court justices accused of corruption.The case was one of a long list of those the Supreme Court announced i...

Top Stories & Analysis

09/24/2019

Bulgaria's highest court says it will look into a petition by the chief prosecutor to revoke the parole by a lower court to an Australian man convicted of fatally stabbing a Bulgarian student during a 2007 brawl.The Supreme Court of Cassation announc...

Top Stories & Analysis

08/16/2019

A federal appeals court on Friday cleared the way for the U.S. government to forbid Central American immigrants from seeking asylum at the two busiest stretches of the southern border in a partial legal victory for the Trump administration.The ruling...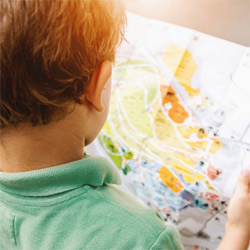 New York Commercial Litigation Law Firm - Woods Lonergan PLLC
Founded in 1993 by Managing Partner James F. Woods, Woods Lonergan PLLC has built a strong reputation as a resourceful and industrious firm that provides clients with clear, concise, and straightforward answers to their most challenging legal issues. Partner Lawrence R. Lonergan, who joined the firm in 2008, has been a friend and colleague to Mr. Woods for over 40 years and shares the same business philosophy. Woods Lonergan PLLC's collective experience and expertise enables the firm to expeditiously and effectively analyze the increasing challenges clients face in an evolving business and legal world, in many instances, avoiding unnecessary time and expense to our clients. Our mission is simple: provide cutting-edge expertise and sound advice in select areas of the law for corporate and business clients. We thrive on providing each client with personalized attention, forceful representation, and a collaborative team effort that embraces collective knowledge.