Supreme Court won't intervene over West Virginia justices
Top Stories & Analysis
The U.S. Supreme Court said Monday it will leave in place a court decision that derailed the impeachment trials of three West Virginia Supreme Court justices accused of corruption.

The case was one of a long list of those the Supreme Court announced it wouldn't hear, and as is usual the high court made no comment in declining to take the case. Monday was the Supreme Court's first day of arguments after its summer break.

The case the high court declined to review was a decision by five acting justices of West Virginia's highest court who ruled last year that prosecuting then-state Supreme Court Chief Justice Margaret Workman in the state Senate would violate the state constitution's separation of powers clause.

That ruling in Workman's case was later applied to also halt impeachment proceedings against two other justices who have since left the court: Robin Davis and Allen Loughry. Davis retired after the House approved impeachment charges against her. Loughry resigned after being convicted of felony fraud charges in federal court.

West Virginia House lawmakers had impeached the justices in 2018 over questions involving lavish office renovations that evolved into accusations of corruption, incompetence and neglect of duty. But the acting justices' ruling halted state Senate impeachment trials.

Workman remains on the court but is no longer chief justice. The current chief justice, Elizabeth Walker, was also impeached by the House, but was cleared at her Senate trial, which took place before the acting justices' ruling in Workman's case.

House of Delegates Speaker Roger Hanshaw had said previously that the hope in asking the Supreme Court to take the case was not to seek permission to restart impeachment proceedings but to correct legal errors in the decision.
Related listings
Top Stories & Analysis

09/24/2019

Bulgaria's highest court says it will look into a petition by the chief prosecutor to revoke the parole by a lower court to an Australian man convicted of fatally stabbing a Bulgarian student during a 2007 brawl.The Supreme Court of Cassation announc...

Top Stories & Analysis

08/16/2019

A federal appeals court on Friday cleared the way for the U.S. government to forbid Central American immigrants from seeking asylum at the two busiest stretches of the southern border in a partial legal victory for the Trump administration.The ruling...

Top Stories & Analysis

07/25/2019

Court logs show a Louisiana district court judge ordered a man's mouth be taped shut for repeatedly interrupting proceedings.The Acadiana Advocate reports Michael C. Duhon was being sentenced July 18 for theft and money laundering.Court minutes show ...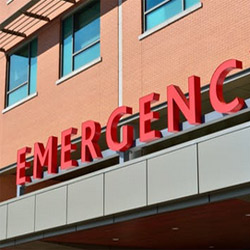 New Rochelle, New York Personal Injury Lawyers
If you or a loved one has been injured in an accident, contact Kommer, Bave & Ollman, LLP, in New Rochelle, New York, immediately. We can answer all your questions and work with you to determine if you have the grounds for a personal injury lawsuit. The attorneys at our firm are determined to resolve even the most difficult of cases. We will work closely with you to determine the best course of action to get your claim or case resolved in the most efficient way possible. We will fight for your right to compensation! No one should have to suffer a financial burden from the result of another person's carelessness. The attorneys at Kommer, Bave & Ollman, LLP will aggressively fight to ensure that justice is served on your behalf.