Cock-a-doodle-doo! French rooster crows over court win
Headline Legal News
Maurice the rooster can keep crowing, a French court ruled Thursday, as it rejected a complaint from neighbors who sued over noise nuisance.

Maurice's case and several other lawsuits against the sounds of church bells, cow bells, cicadas and the pungent smells from farms have prompted a national debate over how to protect rural culture from the encroachment of expectations that are more associated with urban areas.

Maurice's owner, Corinne Fesseau, will be able to keep the rooster on the small island of Oleron, off France's Atlantic coast, the court decided. The frustrated neighbors are considering an appeal.

The rooster owner's lawyer, Julien Papineau, told The Associated Press that Fesseau "is happy. She cried when I when I told her the court's decision."

Maurice's dawn crowing is exasperating Fesseau's neighbors, a retired couple who moved to the island two years ago. They asked the court to make the animal move farther away, or shut up.

Instead, the judge in the southwest city of Rochefort ordered them to pay 1,000 euros ($1,005) in damages to Fesseau for reputational harm, plus court costs.

"That made my clients feel very bad," their lawyer Vincent Huberdeau said. He said Fesseau intentionally put her chicken coop close to her neighbors' window and then turned Maurice into a cause celebre for rural traditions, and that the judge went too far in punishing the plaintiffs instead.

Their case also backfired in the court of public opinion, at least locally. More than 120,000 people signed a petition urging authorities to leave Maurice alone ? and a "support committee" made up of roosters and hens from around the region came to support his owner during the trial in July.

"The countryside is alive and makes noise ? and so do roosters," read one of their signs.

The ruling may spell good news for a flock of ducks in the Landes region of southwest France, where a trial is underway between farmers and neighbors angry over the creatures' quacks and smell.

Authorities also ruled against residents of a village in the French Alps who complained in 2017 about annoying cow bells, and an effort last year to push out cicadas from a southern town to protect tourists from their summer song also failed.

Since Maurice's tale came to light, some French lawmakers have suggested a law protecting the sounds and smells of the countryside as part of France's rural heritage.
Related listings
Headline Legal News

01/10/2019

Russian bobsledder Alexander Zubkov won a Moscow court ruling on Friday that could make it harder for the International Olympic Committee to recover his gold medals.The Russian flagbearer at the 2014 Sochi Olympics was stripped of his two gold medals...

Headline Legal News

09/25/2018

A group of judicial stand-ins representing West Virginia's Supreme Court was hearing challenges Monday to GOP Gov. Jim Justice's appointments of two Republican politicians to replace two departed justices.Democrats have called the impeachments that i...

Headline Legal News

09/11/2018

The International Criminal Court says it will continue to do its work "undeterred," despite National security adviser John Bolton's condemnation.olton asserted Monday the court "threatens American sovereignty and U.S. national security interests."The...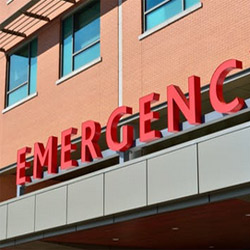 New Rochelle, New York Personal Injury Lawyers
If you or a loved one has been injured in an accident, contact Kommer, Bave & Ollman, LLP, in New Rochelle, New York, immediately. We can answer all your questions and work with you to determine if you have the grounds for a personal injury lawsuit. The attorneys at our firm are determined to resolve even the most difficult of cases. We will work closely with you to determine the best course of action to get your claim or case resolved in the most efficient way possible. We will fight for your right to compensation! No one should have to suffer a financial burden from the result of another person's carelessness. The attorneys at Kommer, Bave & Ollman, LLP will aggressively fight to ensure that justice is served on your behalf.
Business News