Court: Drug users can be jailed for relapsing on probation
Lawyer Interviews
In a case that has attracted national attention, Massachusetts' highest court ruled Monday that judges in the state have the authority to order people to remain drug free as a condition of probation and under some circumstances order a defendant jailed for violating the drug-free requirement.

The Supreme Judicial Court ruled unanimously that such a requirement does not violate the constitutional rights of people with substance use disorder or unfairly penalize them because of a medical condition beyond their control.

The court ruled in the case of Julie Eldred, who was jailed in 2016 after she tested positive for the powerful opioid fentanyl days into her probation on larceny charges. Eldred, who has severe substance use disorder, spent more than a week in jail after relapsing until her lawyer could find a bed for her at a treatment facility.

Eldred's lawyer argued before the high court in October that her client's substance use disorder made her powerless to control her desire to use drugs, and that jailing her effectively criminalized relapse - which often happens in the recovery process.

But the justices said the defendant's claims were based partly on untested science.

"Nor do we agree with the defendant that the requirement of remaining drug free is an outdated moral judgment about an individual's addiction," wrote Associate Justice Barbara Lenk. "The judge here did not abuse her discretion by imposing the special condition of probation requiring the defendant to remain drug free."

The court called the actions of two district court judges and the state probation department "exemplary." The justices noted that Eldred had admitted to police that she had stolen to support her drug habit.

Most addiction specialists - including groups such as the National Institute on Drug Abuse and American Society of Addiction Medicine - view substance use disorder as a brain disease that interferes with a person's ability to control his or her desire to use drugs.
Related listings
Lawyer Interviews

02/01/2018

Pennsylvania's top Republican lawmakers asked the U.S. Supreme Court on Thursday to stop an order by the state's highest court in a gerrymandering case brought by Democrats that threw out the boundaries of its 18 congressional districts and ordered t...

Lawyer Interviews

08/30/2017

Idaho Gov. C.L. "Butch" Otter has appointed Twin Falls judge Richard Bevan to the state's highest court. Otter announced Tuesday that Bevan — currently the 5th Judicial District's administrative judge — will replace retiring Idaho Supreme Court Justi...

Lawyer Interviews

07/06/2017

A company that owns 10 Jimmy John's sandwich shops in the Twin Cities was within its rights to fire six union workers who circulated posters critical of the company's sick-leave policy, a federal appeals court ruled Monday. The full 8th U.S. Circuit ...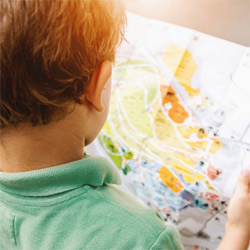 New York Commercial Litigation Law Firm - Woods Lonergan PLLC
Founded in 1993 by Managing Partner James F. Woods, Woods Lonergan PLLC has built a strong reputation as a resourceful and industrious firm that provides clients with clear, concise, and straightforward answers to their most challenging legal issues. Partner Lawrence R. Lonergan, who joined the firm in 2008, has been a friend and colleague to Mr. Woods for over 40 years and shares the same business philosophy. Woods Lonergan PLLC's collective experience and expertise enables the firm to expeditiously and effectively analyze the increasing challenges clients face in an evolving business and legal world, in many instances, avoiding unnecessary time and expense to our clients. Our mission is simple: provide cutting-edge expertise and sound advice in select areas of the law for corporate and business clients. We thrive on providing each client with personalized attention, forceful representation, and a collaborative team effort that embraces collective knowledge.